---
Expect a warm welcome along with a nice cup of tea when arriving at Chris and Sue's home. They are both retired package designers who live in a beautiful house which has featured in BBC documentaries. Their home is in Bedford Park, which is a quiet residential area of Chiswick in West London and they have been homestay hosts since 1998 when their daughter went to study at university. Ever since then they have received over 200 homestay guests in their home.
We hope that we make students feel comfortable by chatting, engaging and showing them that we are genuinely interested.
After years of experience Chris and Sue understand how nervous their guests may feel about staying with people they have never met in another country. That is why they always like to start by giving new homestay guests general information, in particular about their journey to The London School of English. After a break they usually take guests out by car to show them around the neighbourhood and visit locations including the school, the nearby London Underground stations, bus stops, the local high street and places to eat.
Every morning we enjoy sitting down at the kitchen table with students during breakfast and discussing any subject of interest as well as giving information or advice on places to visit.
Chris and Sue have many positive experiences. Some of the the most memorable experiences are when they have become good friends with their guests and been invited to their weddings, staying with them or meeting them in their country. They have visited previous guests in Switzerland, Italy and even Japan. Many previous guests visit them when they return to London for a holiday or on business.
In the kitchen you will find a shelf with small items that are presents given to them by their guest which they have collected over the years and keep to remember these special experiences.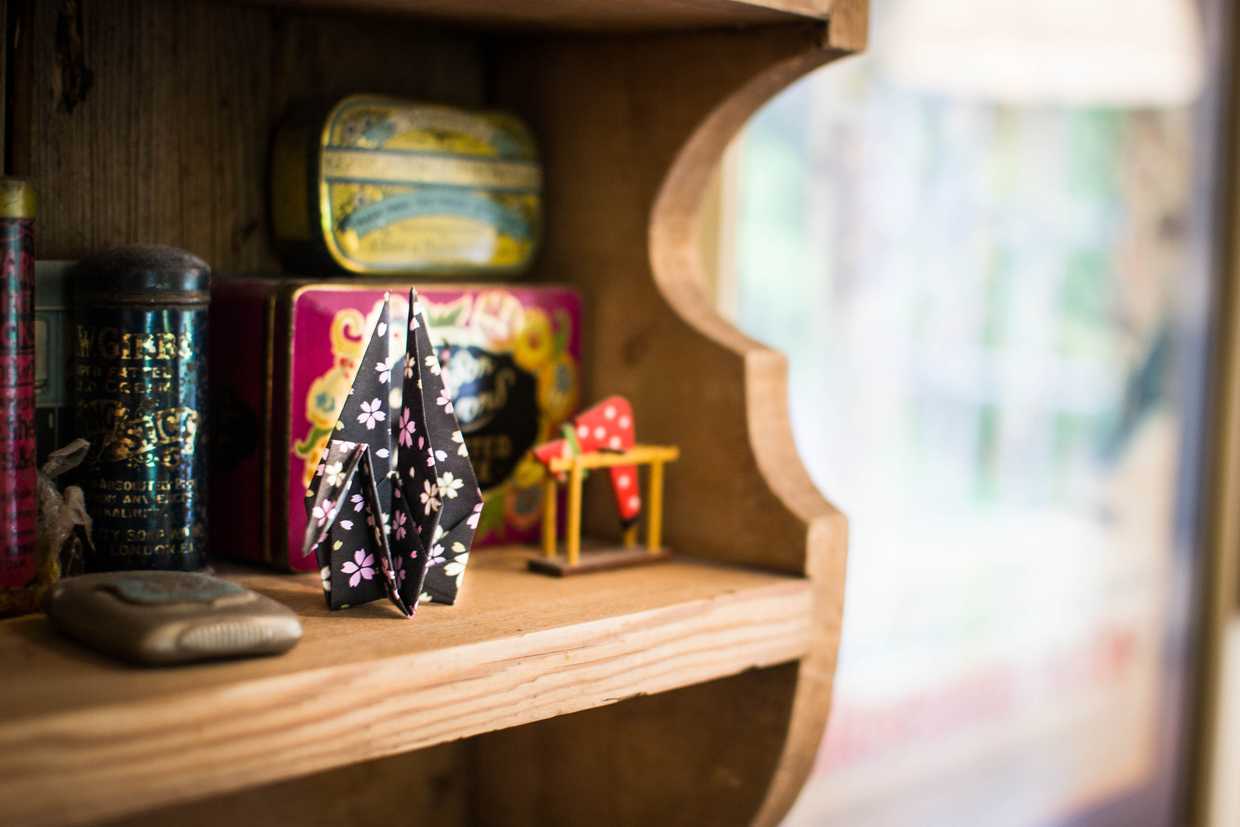 Chris and Sue love to get to know their guests. They bond with their guests by trying to make them feel relaxed and at home, and by asking questions to encourage conversation. They have many different interests that they are happy to chat about a wide range of topics. Their wide area of interests makes them happy to discuss any topic. They also enjoy learning more about their guests during their stay and love to hear stories about their day at school day and their learning progress.
We hope that our students have enjoyed sharing daily life with an English family, have seen and learnt much about London, have felt happy living with us and most of all that we have contributed to making their overall experience a good one.
Return to Stories
Sue and Chris live in a beautiful house in Bedford Park, which is a quiet residential area of Chiswick in West London. They became homestay hosts in 1998 and have welcomed more than 200 homestay guests into their home.