James Chen's volunteering
James Chen, alumnus of The London School of English, received two contributions from the London School Trust to support his voluntary teaching at a small elementary school in one of less developed regions of Taiwan.
As a child, James made himself a promise that he would help children in rural areas have a better future. After retirement, he overcame adversity to fulfil his promise. In June 2017, James returned to The London School of English to tell course participants and staff about what he had achieved. An abridged version of his heartwarming account of his experience, which is taken from his presentation, is reprinted below.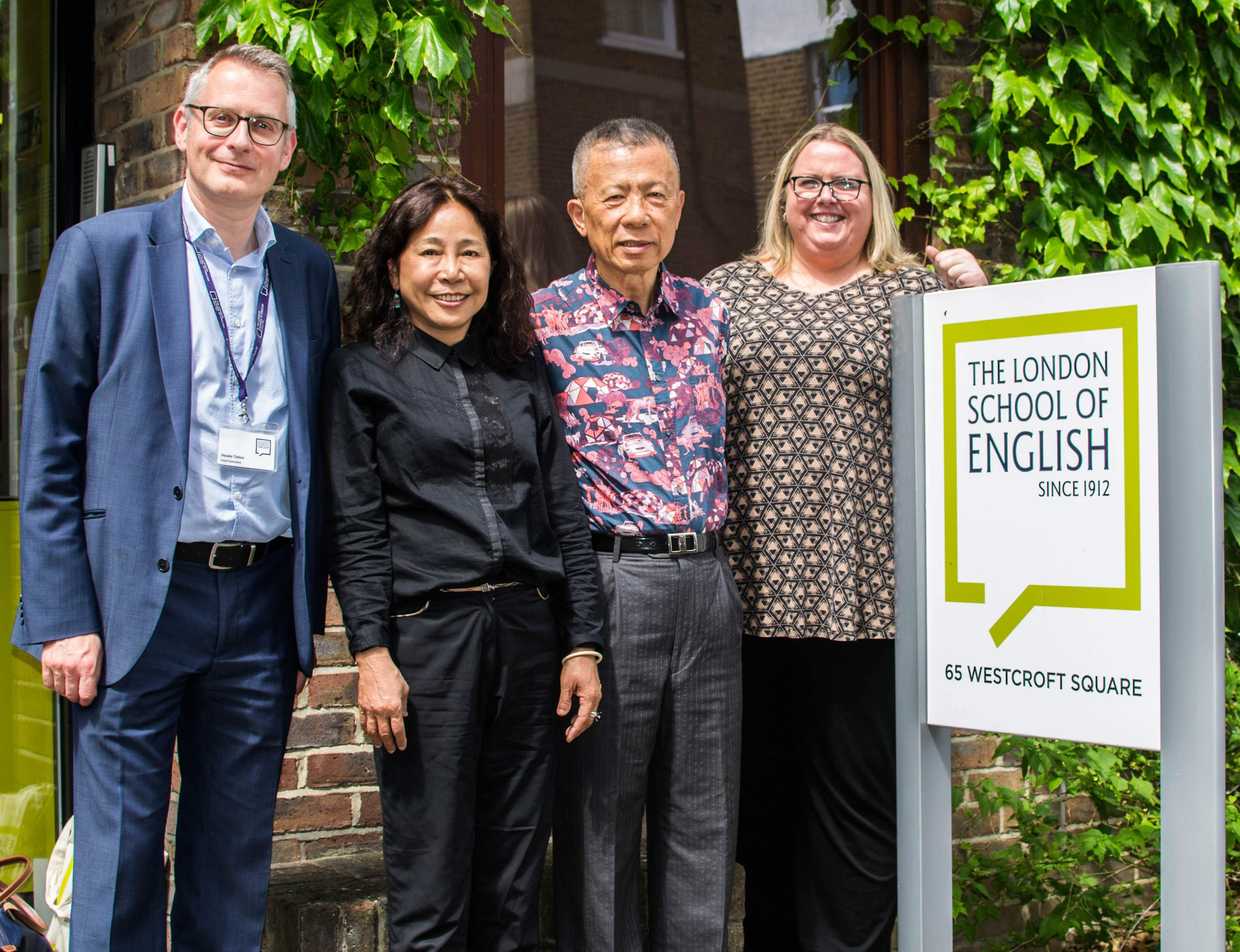 2012 in London was a year filled with joy. In this eventful year, I arrived in London to be a language student at The London School of English. OK, 2012 was also a critical year in my life – I retired from my 40-year career. Before my retirement, I worked for the Taiwan Chinese Petroleum Corp. as a chemical engineer. After my retirement, I had a dream to be realised.
Why I wanted to become a volunteer English teacher
I grew up in a very remote countryside area where the education environment was very, very poor. In my village, there was not even an electricity supply until the 1960s. Where there is no electricity, there is no modern culture. My parents worked in the fields from before sunrise until after sunset every day. They had no free time to think about their children's education. All the children helped on the farm first, then did their homework second. The children in the village could not imagine a different future for themselves.
At that time, the gap between urban life and life in the countryside was so wide. The urban students studied English in a special cramming school with a native-speaker English teacher after school but nothing like this existed outside of the cities.
English was always the weakest subject for students in those remote areas and very little has changed with that. I swore that I would help those students when I had the chance someday.
Unfortunately, just three years before my retirement, I was diagnosed with Parkinson's. Parkinson's disease is a progressive disorder of the nervous system that affects movement. All my family were shocked by the diagnosis, but we calmed down and, after talking with a medical group, a chip implant operation (called a deep brain simulator, DBS) was done immediately. Before the operation, I was so frightened because the chip needed to be implanted eight centimeters into my brain and I was worried there might be damage. My wife, my brave wife encouraged me: "That should be OK, just believe in the surgeon's technology!" After the operation, a little tremor in my hand still existed. My wife trained me to use chopsticks to pick up soybean seeds and use big triangle pens to practice my writing. After a three-month rehabilitation period, the tremor disappeared. I looked like a normal and confident man again. I remembered my promise again.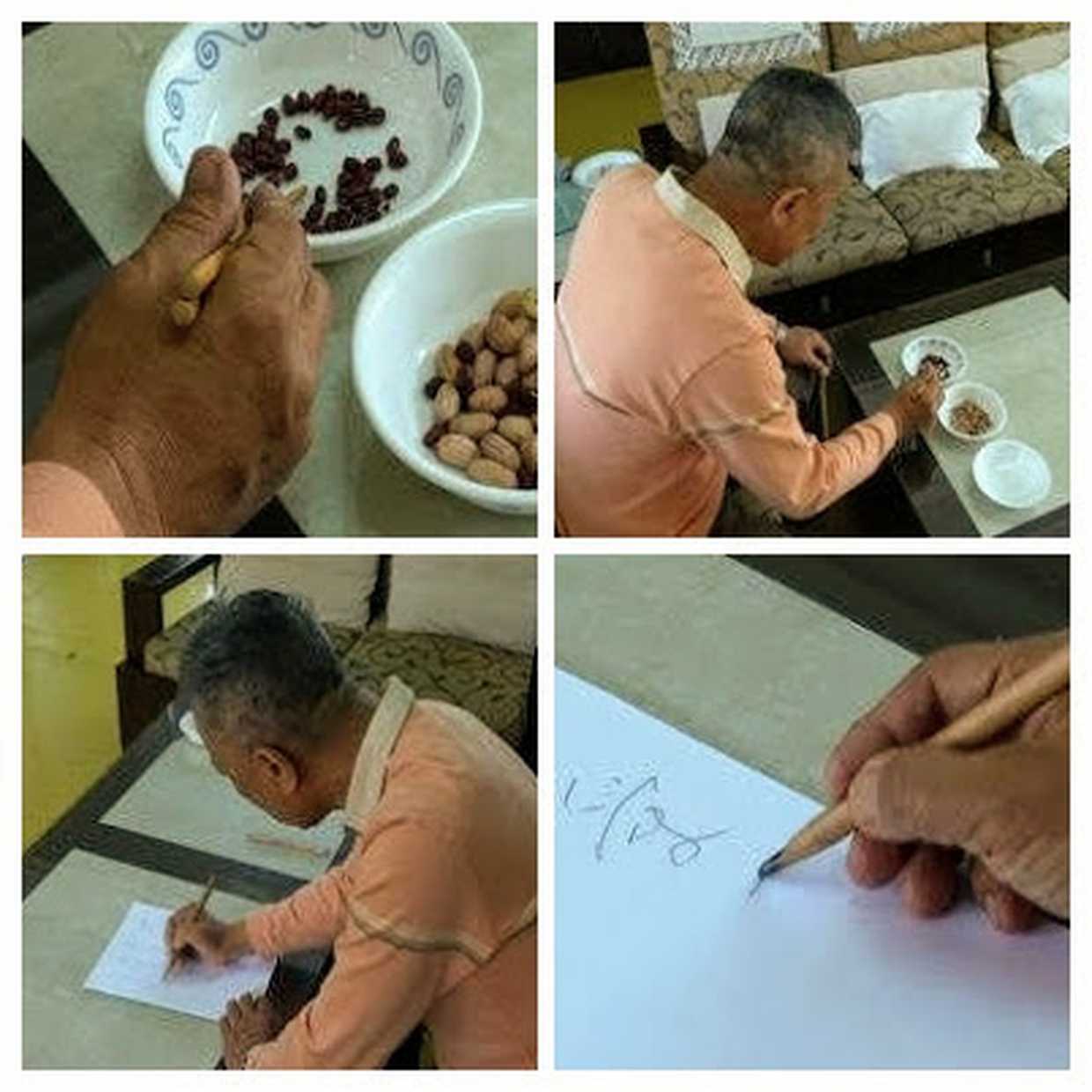 Study in The London School of English
I registered at The London School of English four months before my retirement and then set off immediately for London just one week after retirement. The London School of English is the mother of English schools and celebrated her 100th anniversary in the year I was studying.
Originally, there was only one grey haired man, Mr. Blake who is the owner of the school. His grey hair stands for wisdom and kindness. Because he is wise, he has a very good school; because he was kind, he established a fund to help the younger generation.
Then, a second man with grey hair entered Westcroft Square, who might be the oldest one among all the students. That was me. My grey hair symbolized "aged" and diligence. I always arrived at school the earliest and was the last to leave in the evening. The only thing I kept in my mind was that I wanted to make as much progress as possible in a short period.
My hard work was not only for myself but also to help the students in the remote countryside. Timothy Blake, Shirley Norton and many other teachers realized my enthusiasm, they encouraged me and sent me related English readers to use in my classes when I started teaching.
The school where I work as a volunteer
Coming back to Taiwan, I was invited to be a volunteer English teacher by Fu-An Elementary School. The school is located at the foot of Da-Kan Mountain and about 40km away from Kaohsiung city centre. It's a small but lovely school with around 200 students.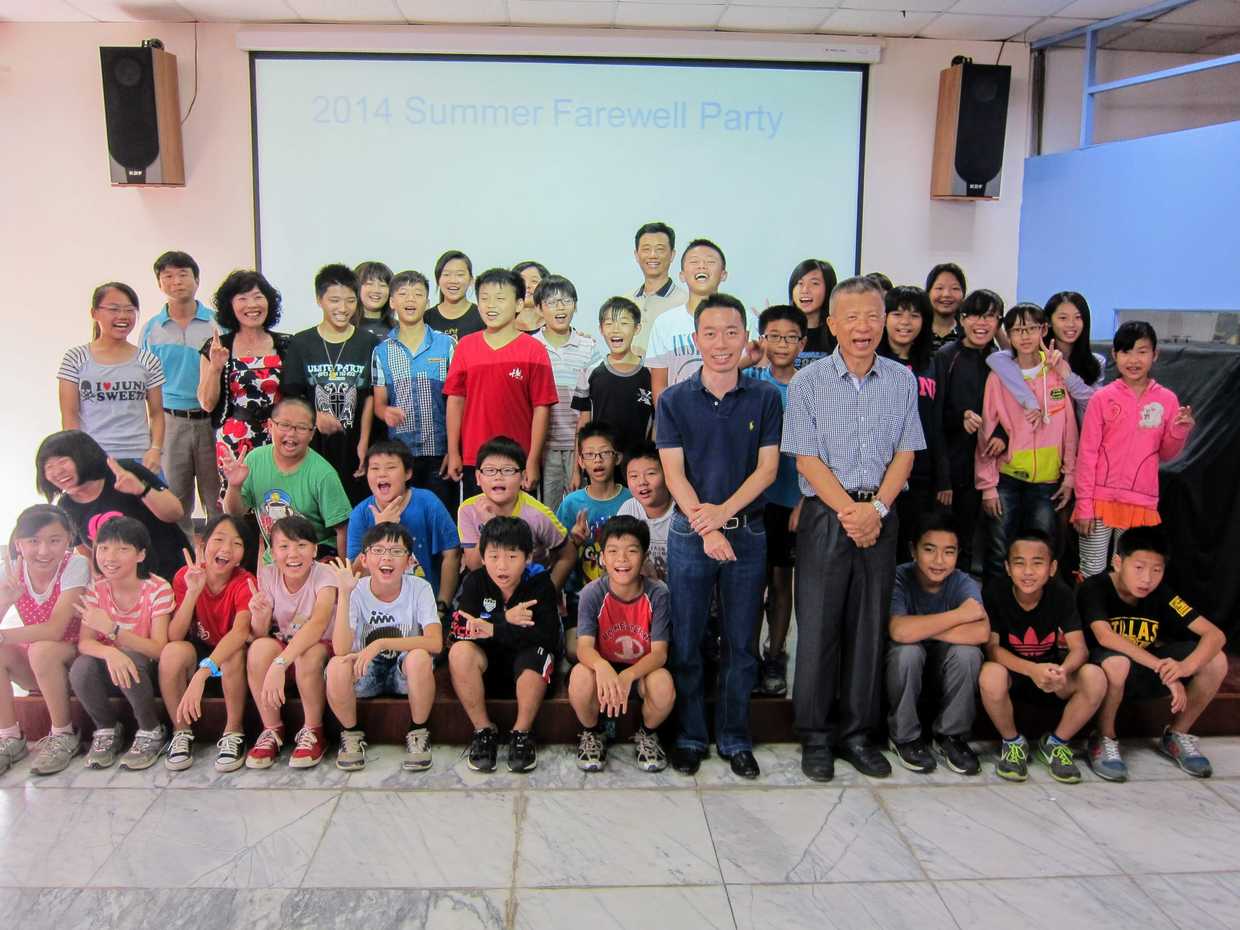 About 37% of the students' mothers come from Vietnam, Indonesia and the Philippines. They cannot speak Mandarin and have difficulty communicating with their children's teachers. And because there are few opportunities to find a job in the local area, they have to work far away, so about 27% of the students are taken care of by their grandparents. They belong to a weaker group in the society. Those students need special guidance.

In such a remote area, students have no opportunity to see a western person. When I started volunteering, a girl student said to me, "I'll be a hair designer after graduation. All my customers are local people. Why I should learn English?" It is very obvious that students here have no incentive to study foreign languages. I replied, "Actually, now all hair dyes and beauty products have information and instructions written in English. If you cannot read English words, then how can you understand them?"
My enthusiasm was welcomed by the students and I was assigned by the principal to be in charge of the English morning activity and be a member of a lecturer group for teacher development training. In Taiwan, every Wednesday afternoon, the students have no class and this time is used especially for teacher development. I have an engineering background, and have travelled to more than 80 countries, my role in this group is to teach teachers information about engineering and other cultures.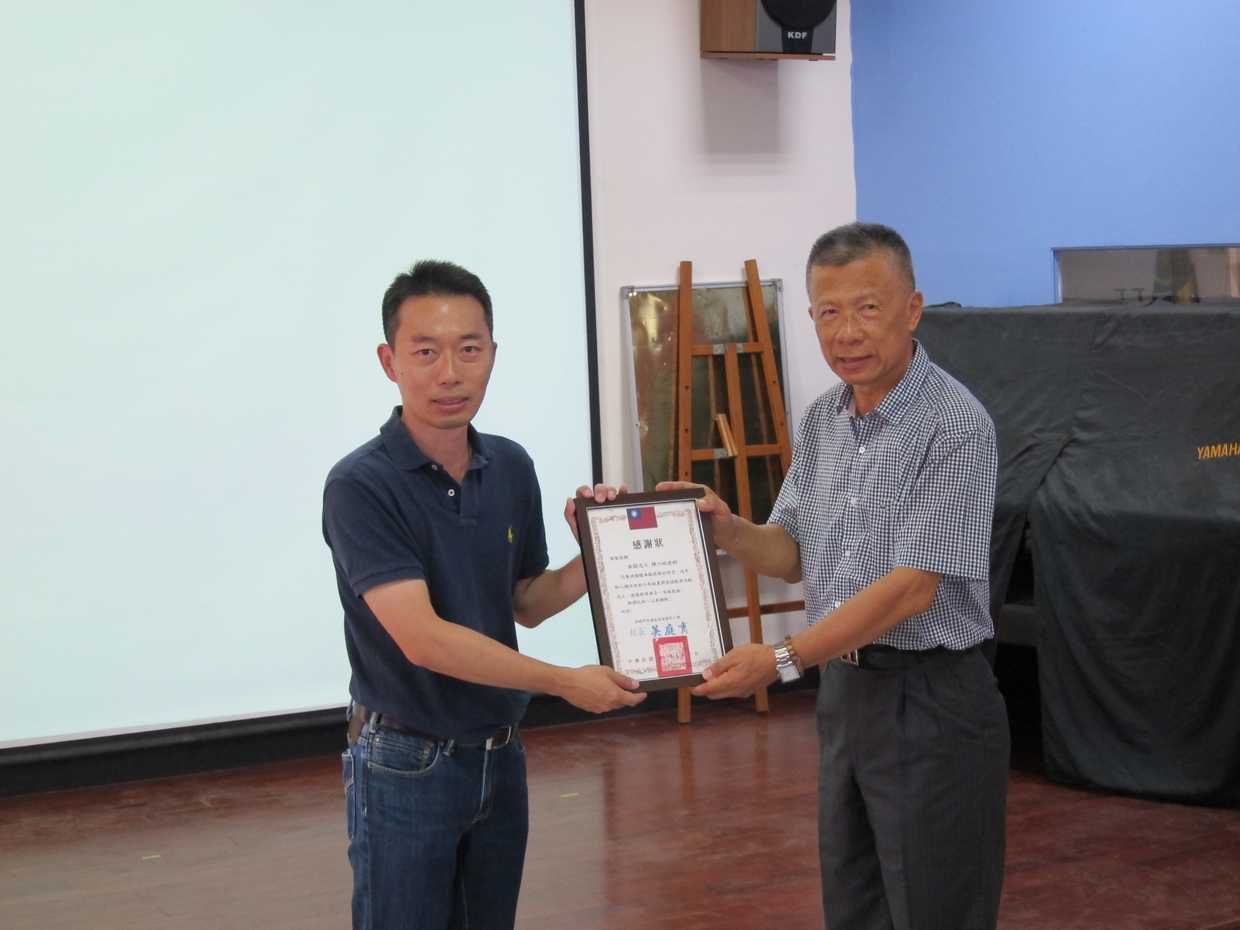 I kept in contact with Shirley from The London School of English, reporting and updating on the subjects I taught. When I need some readers or have questions about teaching, The London School of English staff are always my strong back support.

In addition, the London School Trust – a charity set up by Mr. Timothy Blake has donated twice to Fu-An elementary school to upgrade audio-visual equipment and purchase more English Readers for the children. It is appreciated very much and means a lot to us.
These activities fulfil my retired life with joy and gratitude.
Returning to the London School of English
This morning I arrived at Westcroft Square. The moment when I saw the school's sign, I was so excited. The London School of English established my English base, helped my volunteering work, and donated money to the school where I worked.
On behalf of Fu-An elementary school, including the Principal, faculty, students and their family, please let me express our greatest gratitude to Mr. Timothy Blake, Hauke Tallon and members of the London School Trust, Shirley Norton and all staff and teachers. Under your long-term kind irrigation, I deeply believe the little trees in the elementary school will become taller and stronger in the future and make more contribution to the world.
Why study at The London School of English?
Rated "Excellent" in over 1300 independent client reviews
Over 100 years' experience
Tailored training delivers clear results
Memorable experiences in London and online
Find out more