The CIPD L&D Show 2018
"How to ensure cultural and work place readiness for digital learning"
The London School Group had an energising and productive two days at the CIPD L&D Show in Kensington Olympia on 25th and 26th April. We had great conversations, shared ideas and connected with HR and L&D professionals from a wide range of sectors.
Cathy Wellings, Director of The London School of International Communication and Andy Johnson, Director of The London School Online gave a showcase presentation in the Technology and Future of Learning Arena about how to ensure cultural and work place readiness for digital learning. They shared real-life examples from their own clients and offered practical tips and takeaways for organisations looking to roll out global digital training programmes.
If you missed the presentation, you can watch the recording below.
CIPD L&D Show Presentation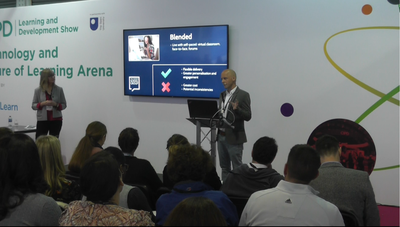 Have a look at our presentation on how to ensure cultural and workplace readiness for digital learning
Download