What do virtual employees need to be successful?
Remote or virtual working is no longer the exception; it is increasingly the norm. From home-workers to those with flexible working arrangements, short-term global project teams to matrix organisations with dispersed functional teams, to teams where some of its members sit together while others are based elsewhere, remote working can mean many things in different contexts. But one thing is for sure, it's not going away. In the US, a Gallup poll from 2016 reported that 43% of workers are remote and research suggests that by 2020, 50% of the UK workforce will work remotely.

A remote working model offers organisations lower overhead costs, access to a broader talent pool and the ability to be 'always on' for their customers. The employee has greater flexibility and freedom; it is said that remote workers are generally happier and stay longer in their jobs. But is it always as rosy as it sounds? Working remotely can be lonely and demotivating if the right frameworks and support are not in place. Frustrations, miscommunication and a lack of purpose can make virtual team members hesitate to work on future virtual projects and feel undervalued with no sense of clear career progression.
What can organisations and their leaders do to ensure that virtual employees are working effectively and are happy in their work?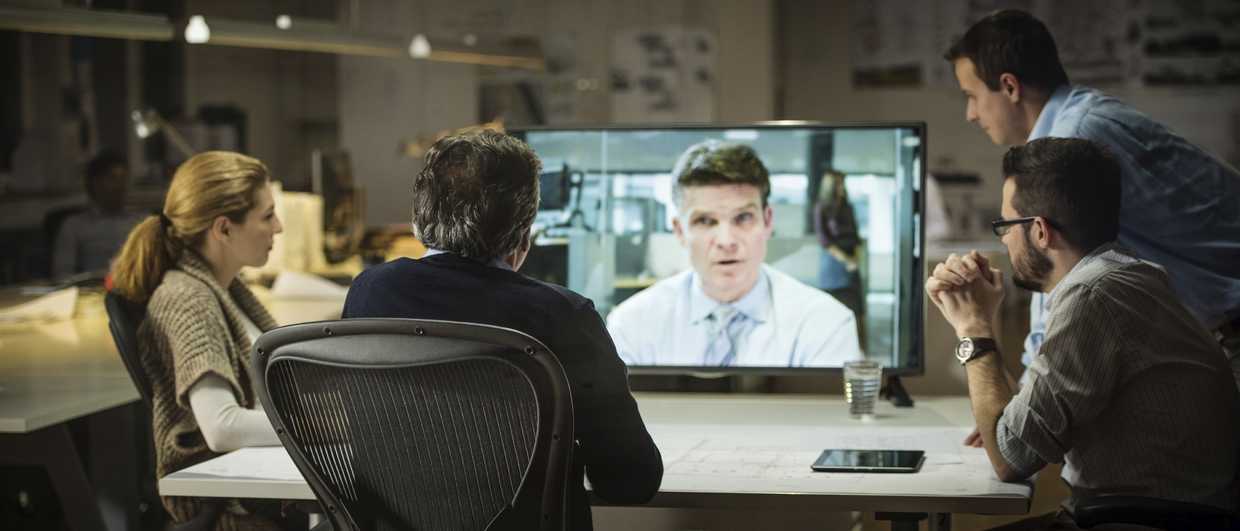 Get the practicalities right
Don't forget the basics. If team members are working from home, make sure they have an appropriate desk space and the right technology to work efficiently. If they are based in another office location do they have right set up and access to a quiet space so they can join online meetings?
Be clear about the 'why'
It can be easy to assume that everyone knows why you are working as a team and what you are trying to achieve.These messages can get lost in virtual teams and without commitment to a clear vision and set of goals, your team members are likely to lose focus and prioritise other tasks. Use team face time to discuss values, vision and objectives and make sure that everyone is on board.
Provide structure
While one of the advantages of the virtual working is the flexibility it creates, it can be disorientating to be working in a complete absence of structure or routine. Regular meetings can be helpful and make sure your virtual team members know when you are available if they need you.
Create a sense of belonging
Virtual colleagues may go days without speaking to each other and budget restrictions mean they never meet in person. Virtual team managers need to put effort into creating a strong team culture: giving space for team members to share personal information, make team meetings fun as well as productive and encouraging the team to support each other. Knowing someone 'has your back' and will keep you up-to-speed with anything you have missed can make all the difference. Buddying up virtual workers with office-based team members can be a good way of making this happen.
It may be outside of your control but limiting the number of different teams any individual is a part of will increase their sense of loyalty and belonging.
Prioritise communication
Agree communication protocols with your virtual workers so that it is clear when and how best to contact each other. Use an appropriate means of communication for the message and be aware of how they individually prefer to communicate. Don't assume that one size fits all when it comes to virtual communication – particularly if your team members are global. Agree response times, how information is shared and meeting as well as email etiquette. And remember to sometimes make it personal – a birthday greeting, recognising a workplace anniversary or sharing good news can help to make virtual team members feel appreciated.
The single biggest problem in communication is the illusion it has taken place. -George Bernard Shaw
Offer training and development opportunities
Just because a team member is not with you in the office, it doesn't mean they should miss out on learning and development opportunities. Of course, they will need to develop the technical skills they require to work but developing soft skills is also important, as is having a clear sense of career progression. If you are running face-to-face training, make sure that virtual employees can be conferenced in or otherwise view a recording. But better still, develop a more inclusive training methodology with peer learning, bitesize webinars and micro learning via video or online or social platforms. Make this the norm rather than the exception.
Remote and virtual working is definitely here to stay. Managed well, virtual workers have the potential to be more productive and more engaged but managed badly, they become isolated, disengaged and ineffective.