---
Voice and Accent Training: Lola's story
Lola took Voice and Accent Classes because she found that her colleagues in London sometimes misunderstood her. Lola choose to have her lessons in her office. Lola felt the lessons allowed her to made progress quickly and is very pleased with the results.

Why Lola wanted to reduce her accent
As part of her master's in Business Management, Lola came to London for an internship programme at one of the leading bench-marking and consultancy companies in the world. After falling in love with the city and her job, she chose to come back to London after completing her master's degree and pursue a full-time career as a Benchmarking Consultant.
Lola already had an excellent understanding of English, but she still found that clients and colleagues sometimes misunderstood her. She felt like her accent was stopping her from communicating proficiently and so she began looking for an English school.
I'm French and I am only working with British people and they would say that my accent was very strong.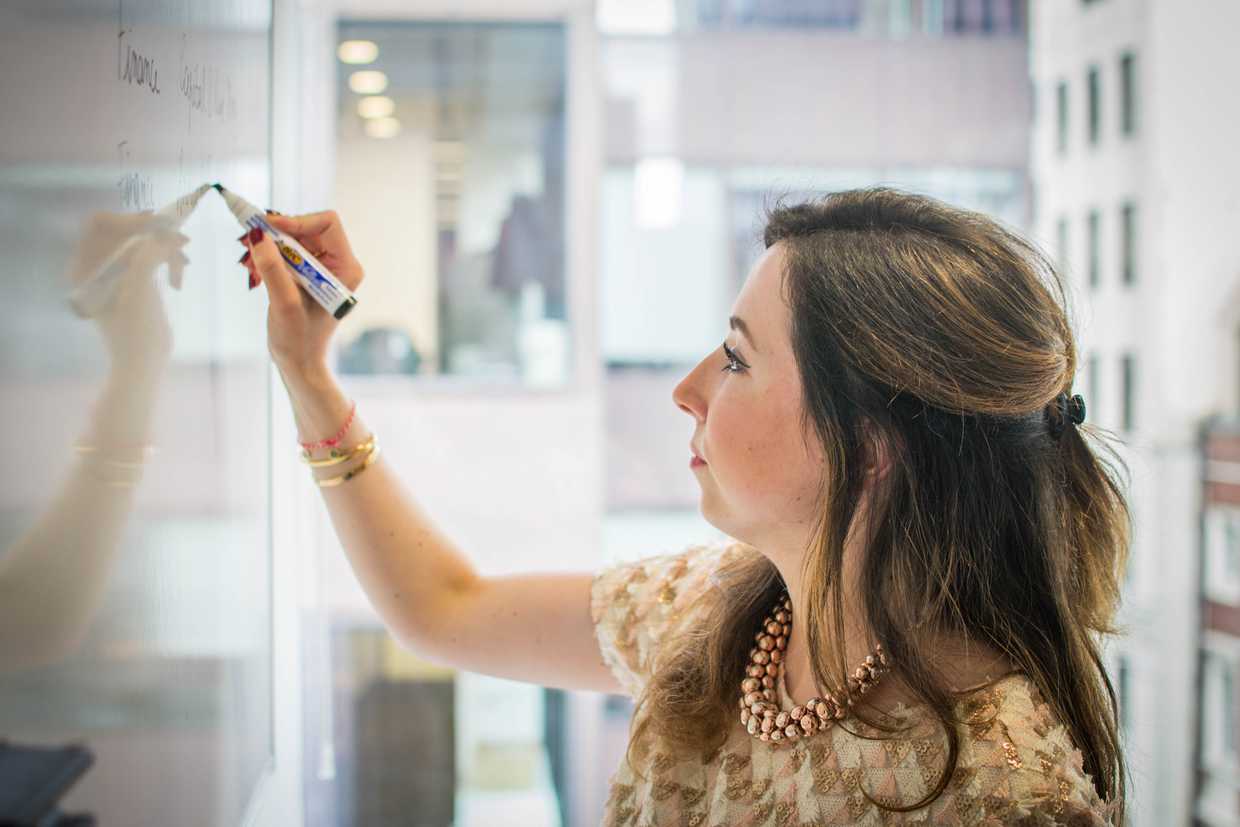 When Lola began her search for an English school in London, she was looking for something specific - "I wanted to soften my accent and wanted private lessons to tackle this problem". Lola used our website to enroll on to our Voice and Accent Training couse, and was "immediately in touch with a teacher". The trainer arranged her lessons around Lola's busy working schedule and regularly went to Lola's office.
Lola's classes with her Voice Trainer
Lola found that her trainer's methodology to be "easy and quick", and she used exercises suited to Lola's needs. Lola's trainer used many different tools like the Morrison Bone Prop, which gave everything she needed to practise during and after lessons. While she was with her trainer, Lola received regular feedback and corrections on vowels that she was mispronouncing, and they used materials that Lola would be using for work, such as presentations.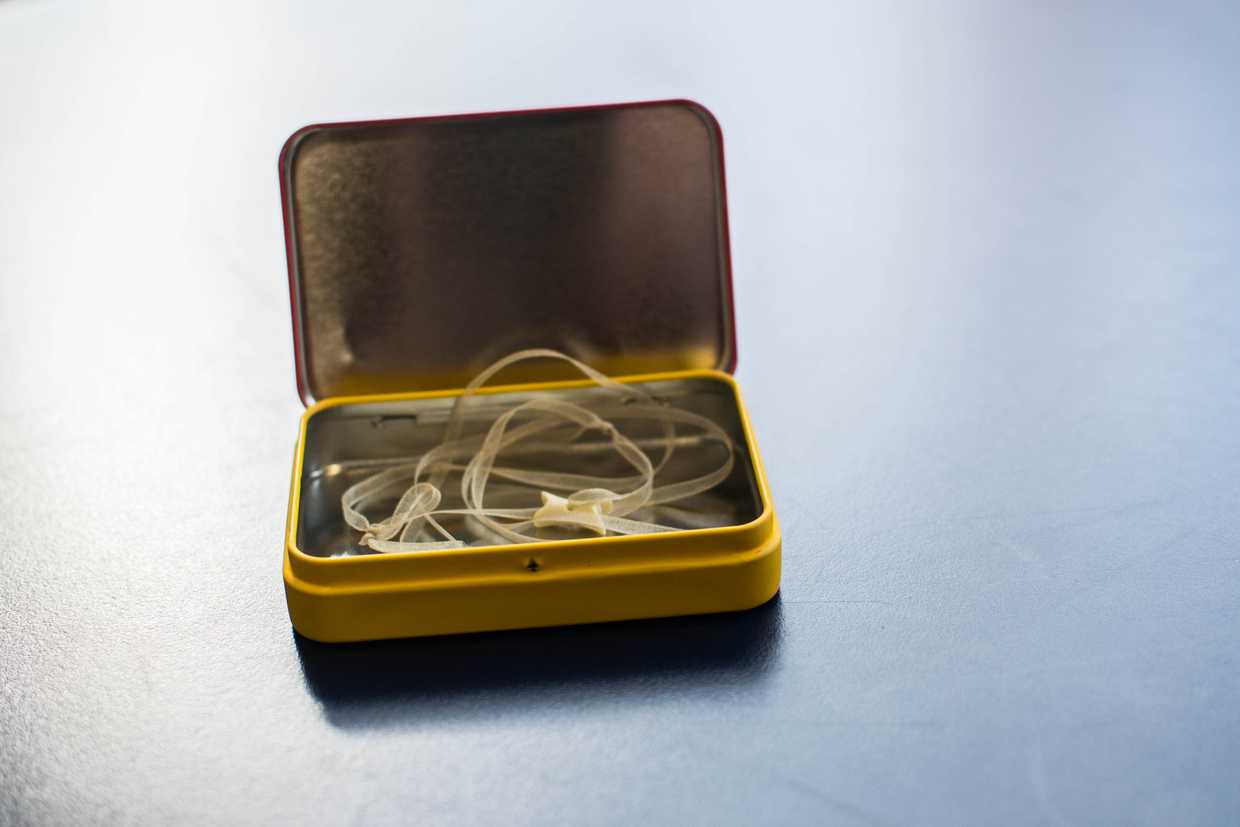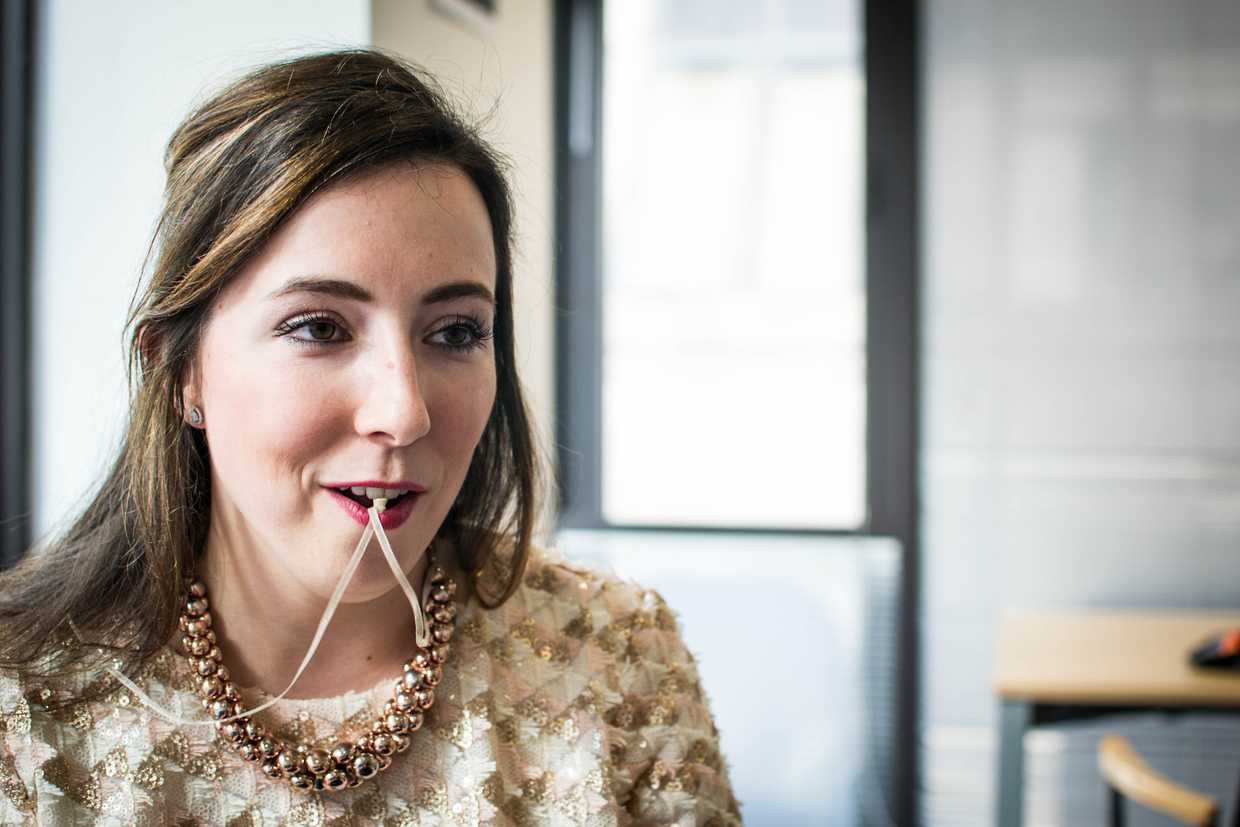 "I regularly use [the bone prop] now, I practise what I learned from Ingrid before any big presentations and I can feel it helping with my accent"
Lola's results
The accent training that Lola received has already helped her in her role as a Benchmarking Consultant. Now Lola is much more confident speaking English and communicating with her colleagues and her clients and nobody tells her that her that her accent is too strong. Recently, she has even been shortlisted to appear in a promotional video for her company.
Return to Stories
Lola is Benchmarking Consultant. She took a Voice and Accent Training course.