---
General English and IELTS: Reema's story
After 10 years of teaching geography in her home country of Saudi Arabia, Reema wanted to do a master's degree so that she could get involved with educational policy. She aimed to do a master's degree at University College London (UCL), which is regarded as one of the best universities in the world. To enter UCL, she needed at least 6.5 in IELTS, but her level was 5. After doing an IELTS course at The London School of English for 3 months Reema was able to get IELTS score she needed.
Reema's plans
One of Reema's professional goals in education was to be involved in developing and applying a new assessment process, based on a combination of the British and the US assessment systems. For this, Reema needed to understand and research international education systems, and so she decided to come to London to improve her English and take a master's degree.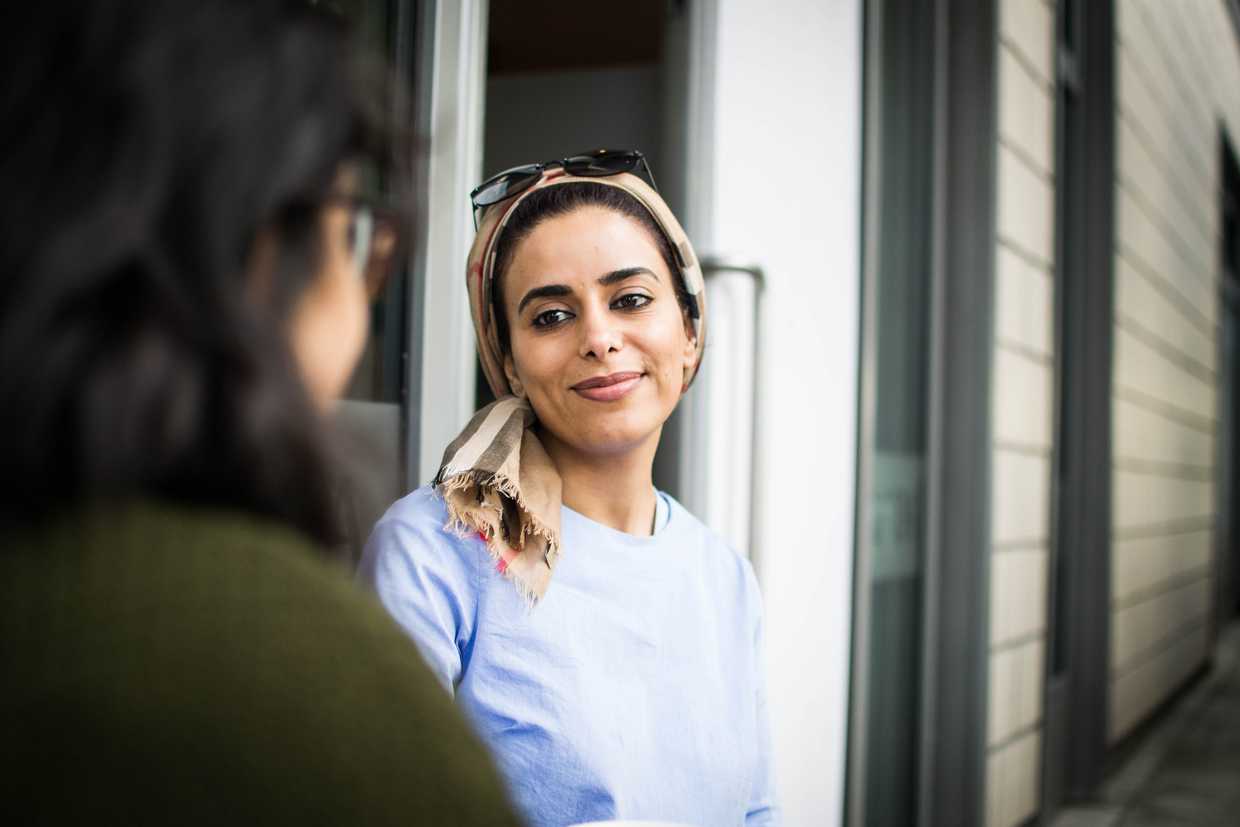 "Eat, sleep and drink English"
Before she came to London, Reema was given this good advice: "Eat, sleep and drink English". It means that she should spend every minute of her day immersed in English - and this is just what she did. Reema chose The London School of English because of our good reputation and because we offer full-immersion English. Classes at the London School of English are 100% in English.
Reema took every opportunity to practise her English. She talked with classmates and trainers while enjoying lunch, took part in the school's social programme, and spent her spare time with her new friends.
The school has a very good reputation and I can see that a lot of students, when they finish their course, they have a good level of English.
Learning can come with different challenges for different people. Reema faced the challenge of adapting her learning style from Saudi to British. Her teachers quickly understood her goals and her difficulties and helped Reema get used to the different methodologies. For example, Reema learned the value of feedback. Later, at university, she did her master's thesis on how Saudi students understand feedback.
My teacher gave me a lot of her time because she really tried to help me: she tried to find where my problems were, helping me adapt and progress.
IELTS success
After her IELTS course with us, Reema got the IELTS score that she needed and was offered a place at UCL. While at UCL, Reema maintained her relationship with her teachers here at The London School of English. Our Director of Operations, Shirley Norton, attended Reema's graduation ceremony.
The course has given me the opportunity to give me the IELTs score I needed immediately. The first time I did the IELTS exam, I got the score that I needed! After three months at The London School of English, I went from 5.0 to 6.5!
A new venture
During her studies, Reema discovered a new passion for coffee. Now confident using English, Reema decided to take a sabbatical year in her career. With her family's support, she opened a contemporary coffee shop in London.
Reema still plans to go back to Saudi Arabia and help change the educational system there. But currently she is enjoying running her coffee shop and using English every day.
I am a very social person and learning English has given me the opportunity to be social with others.