Webinar: Working with the Swedish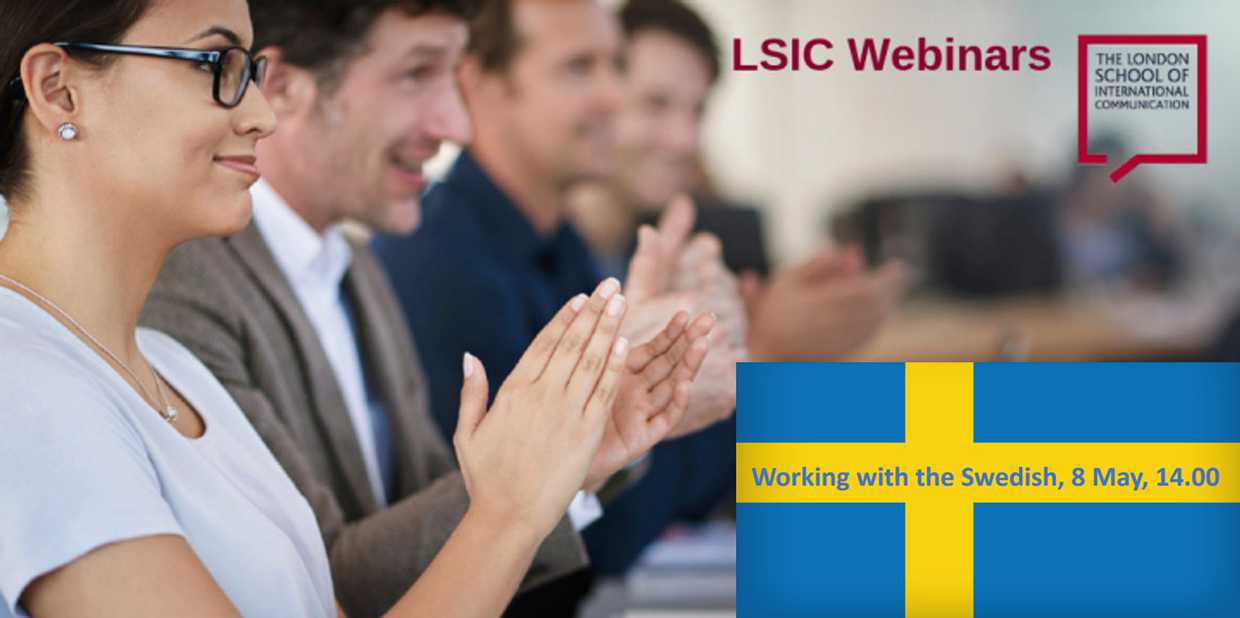 This webinar is ideal for you if you are an expatriate in Sweden or if you communicate regularly with Swedish contacts. It can also be enlightening for Swedes interested in how Swedish work culture is perceived. We will examine some of the challenges when working with Swedes and offer cultural insights and practical advice.

You will learn:

• More about the Swedish mindset
• The unwritten rules of Swedish work culture
• Tips for building relationships with Swedish colleagues
Hosted by: Cathy Wellings, Director of The London School of International Communication

Speaker: Anne Pihl, Intercultural trainer and relocation specialist. Anne mentors, lectures and arranges workshops on Swedish business culture and has co-authored 'Working in Sweden: The A - Z Guide'.
The webinar will be held on 8 May at 14.00 CEST (Swedish time) and is free of charge. You can register here: https://events-emea1.adobeconn...
The London School of International Communication, part of The London School Group, offers regular webinars on a wide range of intercultural and communication themes relevant to the international workplace. These interactive webinars are delivered live by our team of expert trainers and consultants. Recordings of other recent LSIC webinars are available here: https://www.londonschool.com/l...