Test your Lucia Vocabulary in English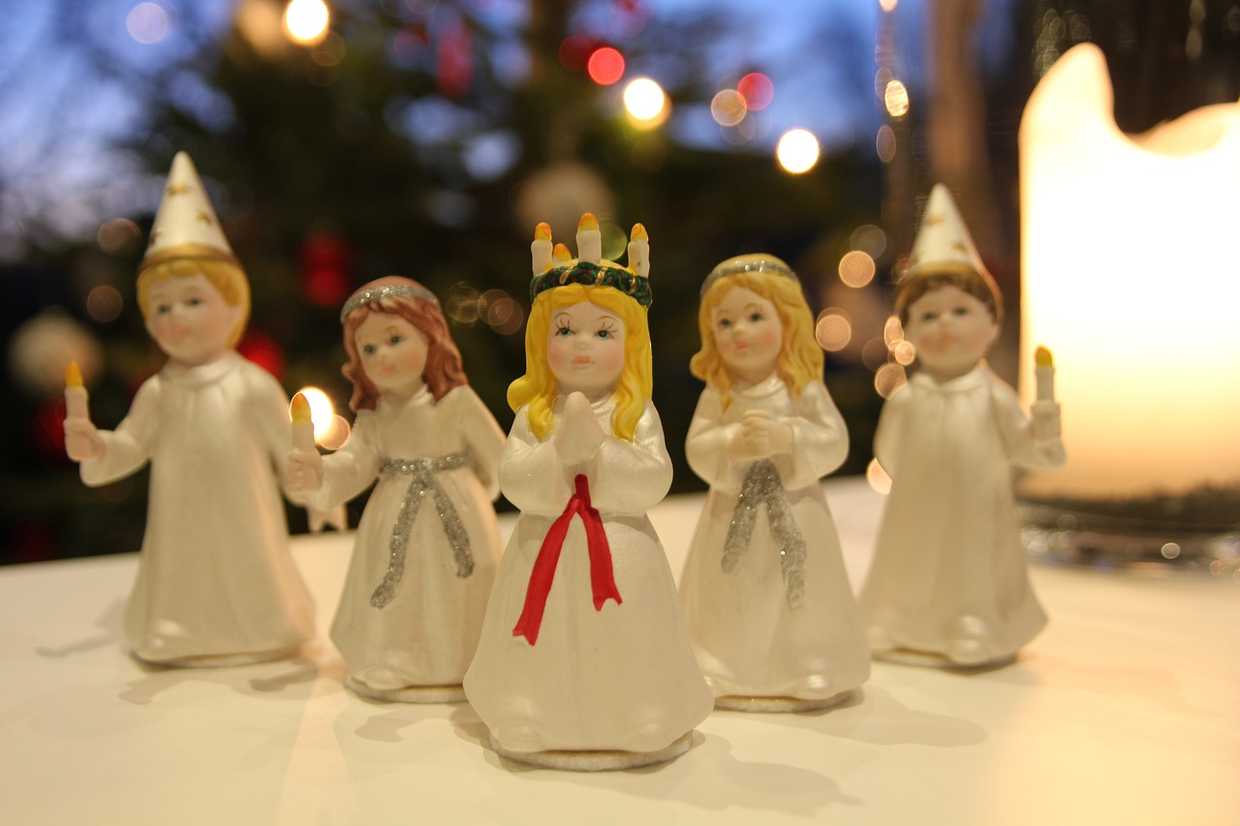 Happy St Lucy's Day from all of us at The London School of English! To celebrate the day, we've put together a quick Lucia vocabulary list; your chance to test yourself and to learn up to 12 new words. We hope you find it helpful.
Do you know the following words in English?
If not, you can scroll down to the answers below and learn some essential Lucia vocabulary.
1. Luciatåg
2. Helgon
3. Sankta Lucia
4. Ljuskrona
5. Krans
6. Rött band
7. Tärnor
8. Lussekatter
9. Pepparkakor
10. Deg (fabrikat eller hemgjord)
11. Glögg
12. Firande
Answers
1. Lucia procession (Luciatåg)
2. Saint (Helgon)
3. Saint Lucy (Sankta Lucia)
4. Wreath with candles (Ljuskrona)
5. Wreath (krans)
6. Red sash (Rött band)
7. Handmaidens (Tärnor)
8. Saffron flavoured buns (Lussekatter)
9. Gingerbread biscuits /ginger snaps (Pepparkakor)
10. Dough (pre-made/home-made) / Deg (fabrikat/ hemgjord)
11. Swedish mulled wine (Glögg)
12. Celebration (Firande)
The London School of English offers high quality English language training for motivated adults from all professional backgrounds. We give you the tools and skills you need to communicate successfully in your field of expertise and to expand your business and career opportunities. Call us on +46 8 5999 4000 or email us at [email protected] for more information about our tailored tuition or simply take our online test to check your English level.