Generational diversity: The value of experience in the workplace
The world's population is aging. Currently Europe has the greatest percentage of population aged over 60 and this is a trend set to continue. In the UK there are more people reaching retirement age than there are younger people entering the workforce to replace them. Currently, 18% of the UK population is over 65 and this is set to rise to 25% by 2046 according to the National Office of Statistics. Increased outsourcing, a rise in automation and advances in artificial intelligence mean that some jobs are disappearing altogether and certain skills, particularly manual skills, are less in demand. However, the skills shortage remains a critical issue for UK employers with productivity suffering and record numbers of unfilled vacancies. As well as a shortage of industry-specific and digital skills, many employers struggle with a lack of softer business skills such as creativity, communication and problem-solving.
The over 50s now account for nearly a third of the UK's workforce and increasingly employees are choosing or needing to work beyond the State Pension Age. Yet many report being treated unfairly or unfavourably in their workplace, for example, being side-lined, over-looked for a promotion or criticised for being too 'set in their ways'. Similarly, older workers who find themselves out of work whether through taking a career break to raise a family or through redundancy typically find it much harder to find employment again and reports of bias in the recruitment process are not uncommon. Perhaps this goes some way to explaining why, according to The Financial Times, the over-50s now make up 43% of those who start their own businesses in the UK.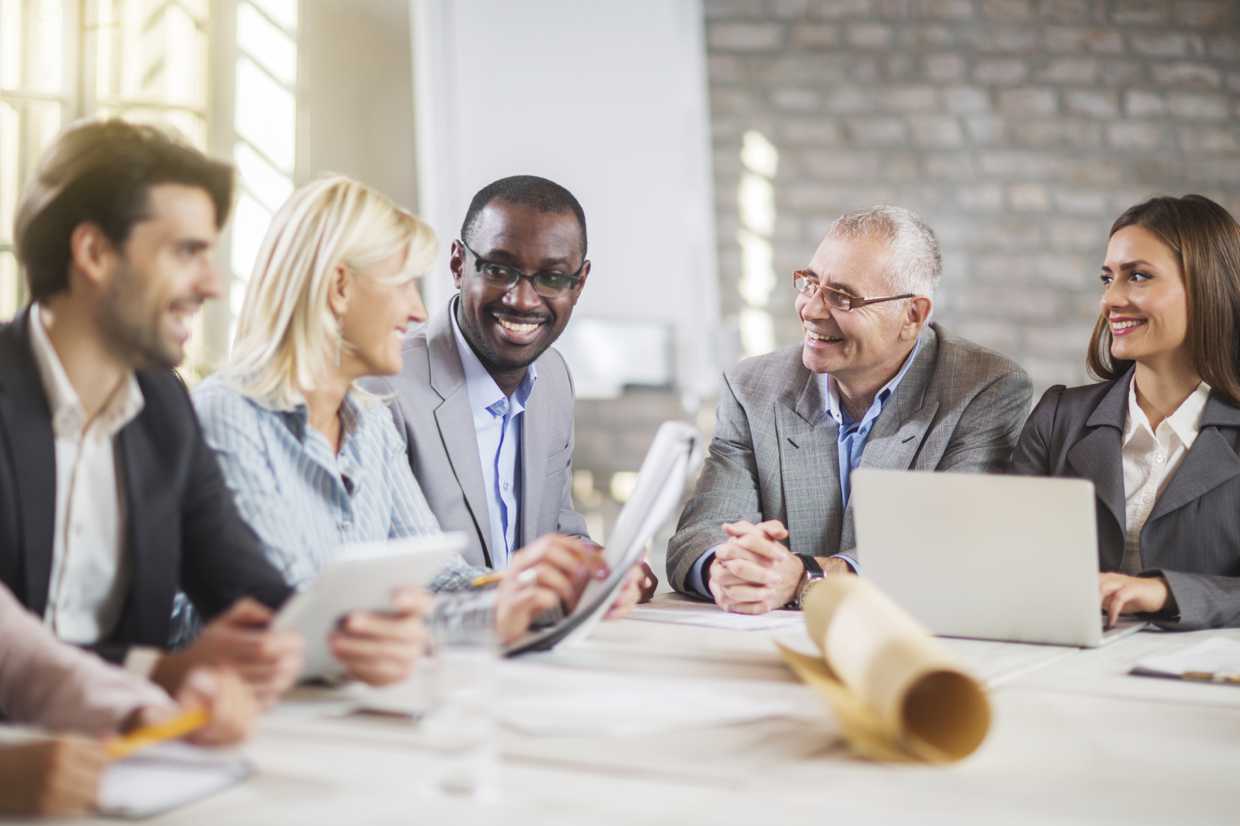 Much is made of the need to attract, develop and retain the younger Millennial and Gen Z generations and this, understandably, is a priority for many organisations as they build their talent pipeline. However, ignoring or sidelining the older workforce can mean missing out on first-rate talent: skills and knowledge accumulated over many years of experience. Retaining employees with ten or twenty years of experience in the business brings value that can't be replicated through apprenticeships or graduate training schemes. Knowing the business inside out, understanding the nuances of long-standing client relationships and the ability to draw on the experience of previous successes or failures can all add huge value. Similarly, hiring candidates with extensive experience with competitors or in other industries can offer fresh perspectives. A more balanced diversity of generations is also important as a means of mapping the demographics of a company's client base and helping to ensure that a customer can talk to 'someone like them'.
Many UK companies are recognising the benefits of having a multi-generational workforce. It ensures that we do not lose the valuable skills and talents of older workers while maintaining a workforce that represents diverse customers.

Andy Briggs – CEO of Aviva and Chair of the Business in the Community Age Leadership Team
Smarter businesses already have the issue of age diversity on their agenda but what can companies do to maximise the potential of their older workforce?
Be mindful of unconscious bias during the recruitment process. Age discrimination is illegal in the UK but more implicit forms of bias such as assuming a lack of digital skills or not wanting to manage someone older can be harder to legislate against
Offer flexible working options or job-sharing for those caring for elderly parents or wanting to ease gradually towards retirement
Provide guidance for line managers and support for women experiencing the menopause. According to the CIPD, many working women in their 50s report feeling more stressed, less able to concentrate and more impatient with colleagues and customers
Review training formats and methodologies. Employees across all generations require skills development but remember that the current focus on bite-size formats, video content and social learning aimed at targeting the younger workforce won't necessarily land well with older workers
Provide opportunities for employees across generations to share knowledge and skills. Reverse mentoring, for example, can be an excellent way of understanding each other's perspective and developing new skills
Re-evaluate the company culture as inclusion is often a question of employee mindset as much as of policies and processes. But that said, remember not to overlook age when implementing diversity and inclusion initiatives
Age is one of the key pillars of diversity yet often neglected when it comes to conversations about talent development and retention. If the population continue to age as predicted companies need to maximise the skill and experience that this demographic can offer in order to help alleviate the skills gap – and sooner rather than later.
Adapted from an article originally published in INFO, the French Chamber of Commerce in Great Britain publication.