How do they celebrate Christmas?
Christmas time is upon us and just like every year, most of us are looking forward to celebrating in the good old familiar tradition. Wherever in the world you are, you'll have certain procedures and customs that repeat themselves each year. So why not broaden our horizons a bit and learn about Christmas in other countries a bit more? Here are some special traditions from France, Germany, Italy and Brazil - traditions you might have not heard about yet…
While it's quite common to be eating a lot during Christmas, the French know how to take the food aspect of "Noël" (Christmas) to the next level. The meal that they eat on Christmas Eve is called "La Réveillon", which refers to "waking up". What makes it so special is that it can last up to six hours.
And believe it or not, it doesn't end after that. Because what many families are having afterwards are "les Treizes" - the thirteen desserts. This tradition comes from the Provence region and represents Christ and the 12 apostles. If the French want to avoid bad luck in the new year, they will have to try every single one of these thirteen desserts, which often consist of nougats, dried or fresh fruits and nuts.
In case people still aren't satisfied with sweets after all that food, there is another common French Christmas goodie, originating from Lyon – "les papillotes". To make these, people wrap up candied fruits or chocolate in colourful foil and paper and add a little message inside. A message of love.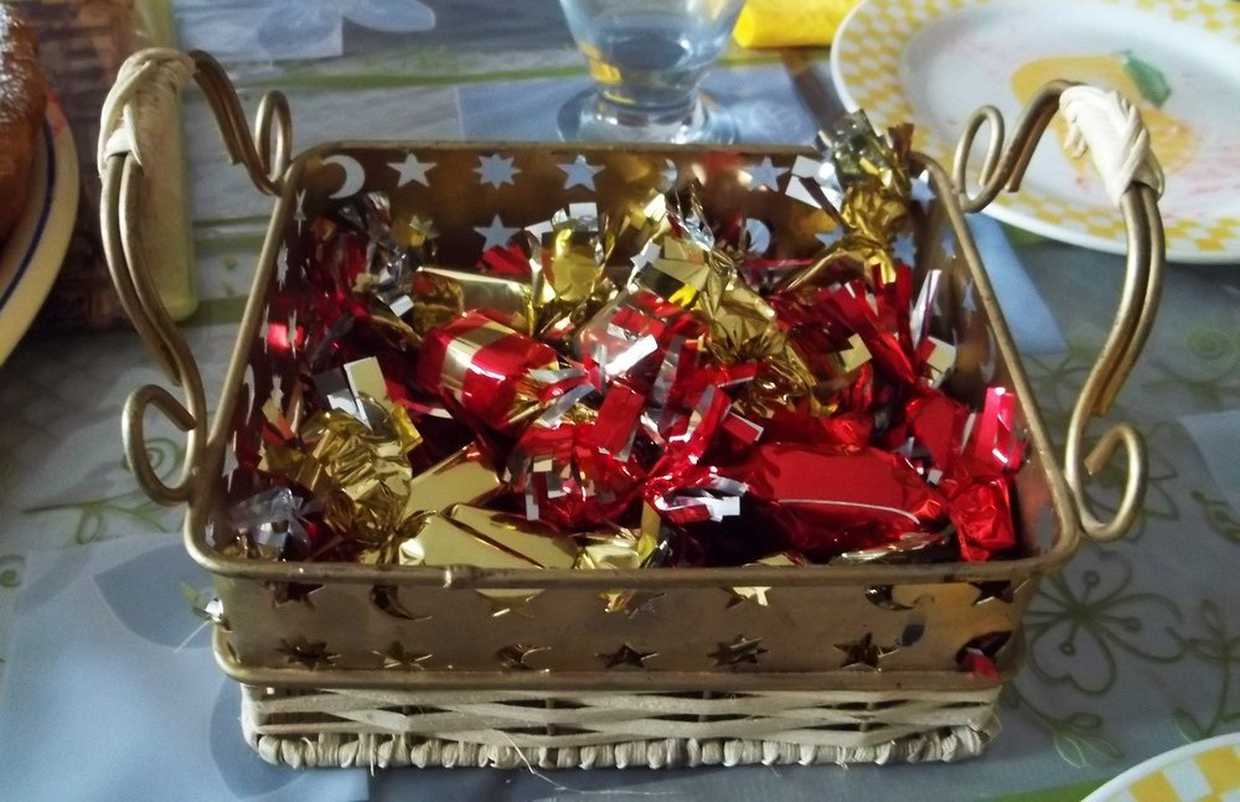 Another tradition in France is the celebration of January 6th, Three Kings' Day. French families prepare or buy a special little cake called "Galette des Rois", which means "Cake of the Kings". Each cake has a little porcelain trinket baked into it. The person who gets the piece with the trinket inside is king or queen of the day and will wear a little crown.
Christmas, or "Weihnachten", as they call it, has many different customs and traditions in Germany.
German kids are lucky, because they will already get little presents on the day of "Sankt Nikolaus", which is December 6th. On the night before, they put out their shoes for Saint Nicholas to put chocolates, sweets, fruits and nuts into them. Some kindergartens or schools even have a real "Nikolaus" coming. Back in the days, kids needed to beware because he mostly came along with "Knecht Ruprecht", his scary farmhand, who would put some children into his sack if they hadn't been good.
What other country could be more famous for its Christmas markets. The Germans love wandering around taking in the magical atmosphere with a cup of hot "Glühwein" (mulled wine) in one, and a piece of "Lebkuchen" (gingerbread) in the other hand.
And then comes the 24th December, when the "Christkind" or the "Weihnachtsmann" comes to bring presents. Yes, Germans get their presents on the eve of the 24th already and yes, it depends on the region or simply the family if Santa or the Christ Child brings these presents. The following days consist of the so called First Christmas Day and the Second Christmas Day, where the Germans typically have huge goose, duck or turkey dinners. Sometimes these are followed by an alcoholic drink called "Feuerzangenbowle", a sweet burnt punch.
Italy has her very own time frame for Christmas, or let's call it the Italian name - "Natale". Celebrations start on 8th December and last until 6th January. The 8th December is even a national holiday and represents the Immaculate Conception. On that day, trees and all the decoration are put up. From there on, the Italians spend a huge amount of the month celebrating – mostly with the family.
The festivities become especially jolly when the time of "Novena" approaches. This name designates the nine consecutive days before Christmas. During that time, the Italians are having carol singers in their neighbourhoods, prayers are held, and some special musicians come all the way from the mountains to the cities to play: the so called "zampognari", the bagpipers. One will hear them play all kinds of traditional folklore carols during Novena.
In Italy, the date of exchanging Christmas presents varies from region to region. In some, people open their presents on the 13th December already. This is the day of Santa Lucia. Other regions prefer the 25th. But probably most regions wait for the 6th January, when the good witch "Befana" brings gifts. The name "Befana" is related to the Greek word "epifania", a clear correlation to "epiphany". Legend has it that when the three Magi travelled to the new-born Jesus Christ, people from all kinds of places stopped to join them. However, good old Befana was too busy with housework, so she didn't join. She was devastated when she eventually realized that is was too late to come with them and to give her presents to the baby. Therefore, she now brings gifts to all the kids in Italy to make up for her mistake.
The Brazilian Christmas – "Natal" - borrowed many traditions from the European and American ones. However, the Brazilians have made some changes and adjustments here and there. So, when Santa comes, whom they call "Bom Velhinho" or "Papai Noel", Rudolph's bright glowing nose isn't the only thing leading the way. Huge Christmas trees shining in neon colours and fireworks in many big cities will make it easy for Papai Noel to know that he is just about to land in Brazil.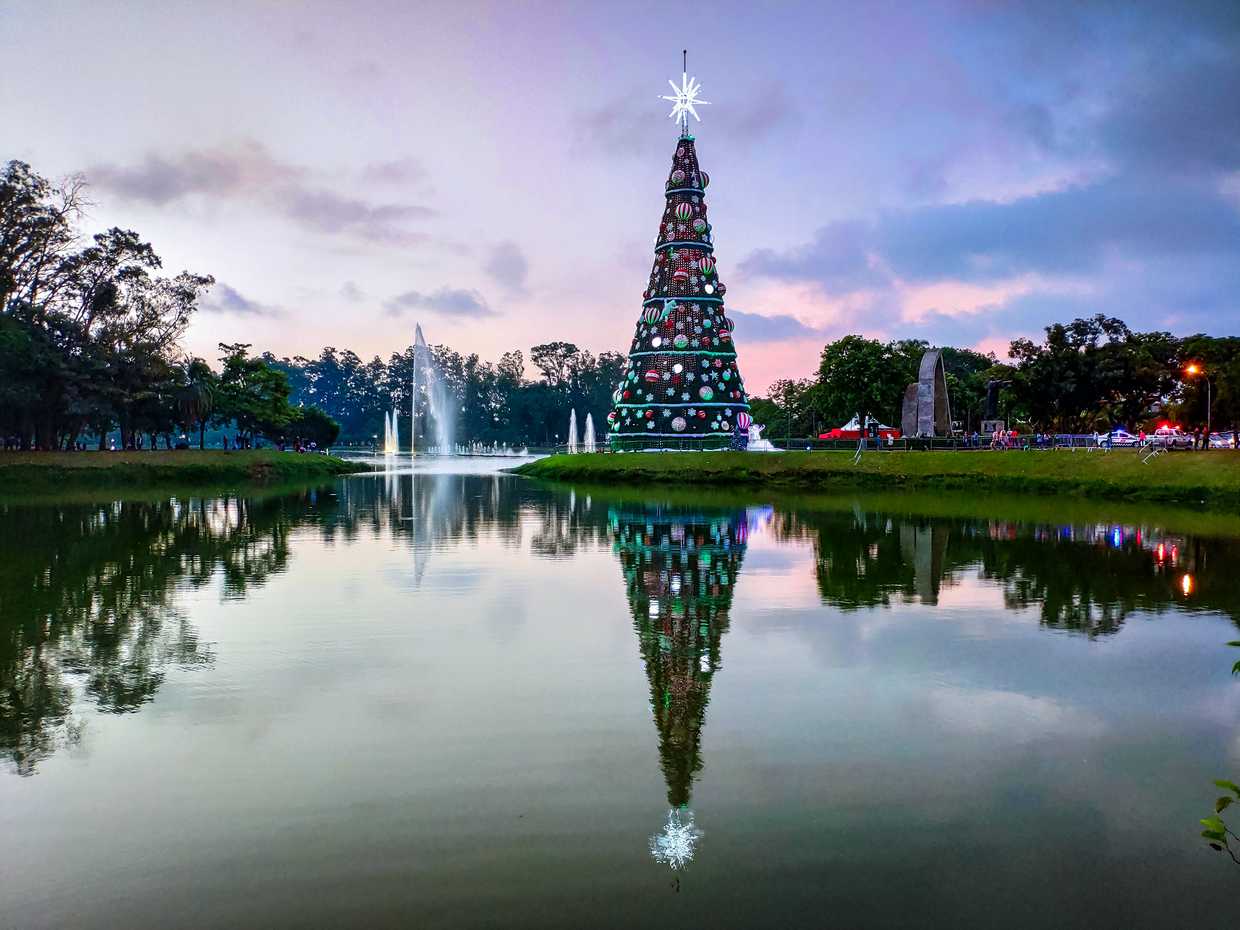 What the Brazilians love to play for Christmas is "Amigo Secreto". This is a kind of game to exchange presents between colleagues, friends or in the family, where each member is allocated one other person by randomly picking a piece of paper with the respective name on it out of a hat or bag. This way, each person gets and gives a present without spending too much money. Nowadays this is also often done by a website that randomly sets everyone up with their Amigo Secreto.
For those people wondering what Papai Noel will do in Brazil, where snow and icy weather are overall rather seldom, the Brazilians found a solution for him. They say that once he reaches the southern hemisphere, he takes off his winter suit and changes it for a lighter version. A red coat made of light silk. This way, good old Santa will survive the tropical temperatures easily.
Every Christmas celebrating culture has their very special nuances in doing so. Getting to know them is a great way to broaden our horizons and maybe even adopt some of these traditions into our own little festivities.
Intercultural Training
Find out more about how to adapt to cross-cultural attitudes and behaviours on our intercultural training courses.
Our courses