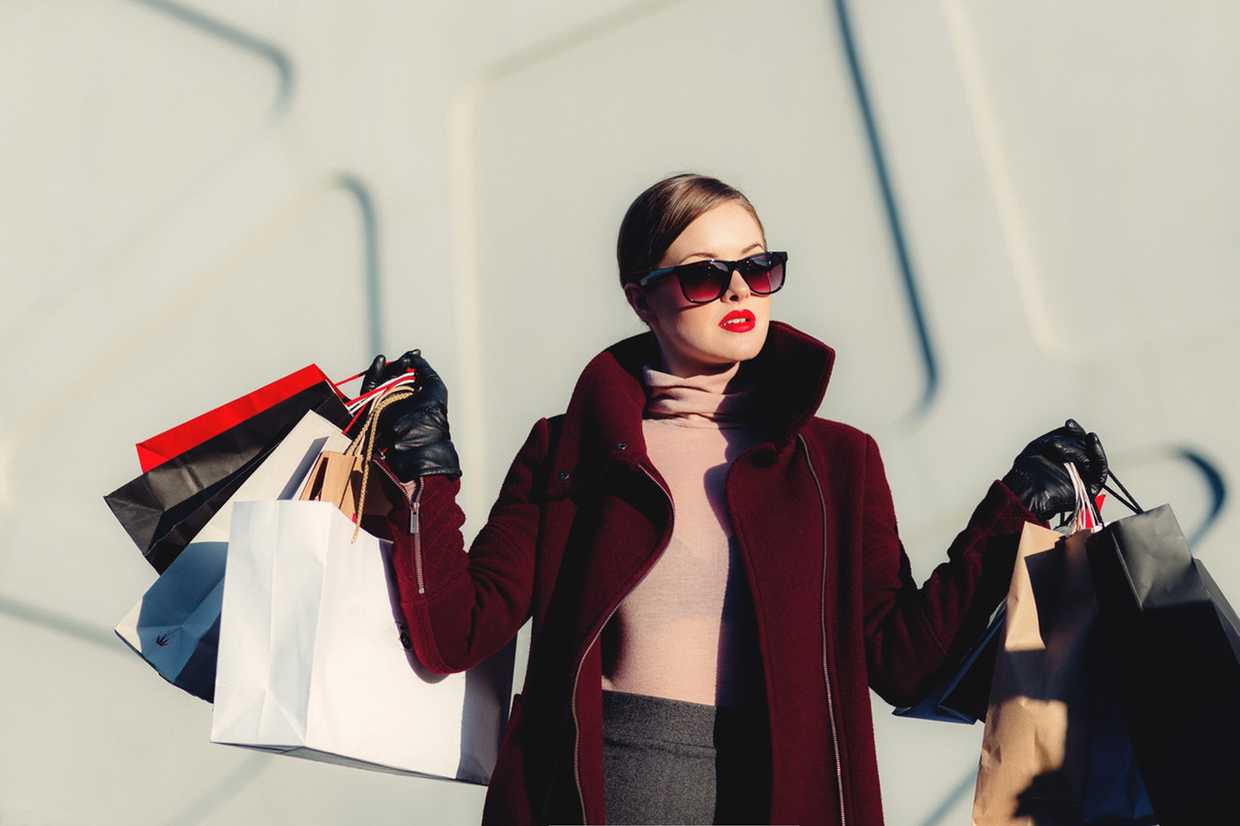 Friday is normally that day of the week where everyone seems a little happier and more energetic. It is obvious that this is because people are feeling excited about the weekend and to have two glorious days without school or work. So why could Friday ever be described as "black"? A dark colour that often isn't associated with happiness? The answer to this comes from The United States.
Black Friday is the informal name for the day which follows Thanksgiving Day in the United States. Thanksgiving Day is a national holiday on which people give thanks for the blessing of the harvest and for the preceding year. They celebrate this by getting together with family and friends to feast and be thankful for everything they have. Because Thanksgiving Day always falls on a Thursday, many schools and non-retail employees have the following day off too (Friday), to create a four-day weekend. Many people started using this extra day off each year to begin their Christmas shopping, and it began to be considered as the first day of the Christmas shopping season. Large discounts were promised to shoppers to help encourage people to start spending.
But why is it black?
It was first called 'Black Friday' in Philadelphia back in 1961, to describe the chaotic streets, full of pedestrians and heavy traffic from all the people heading out to start their shopping.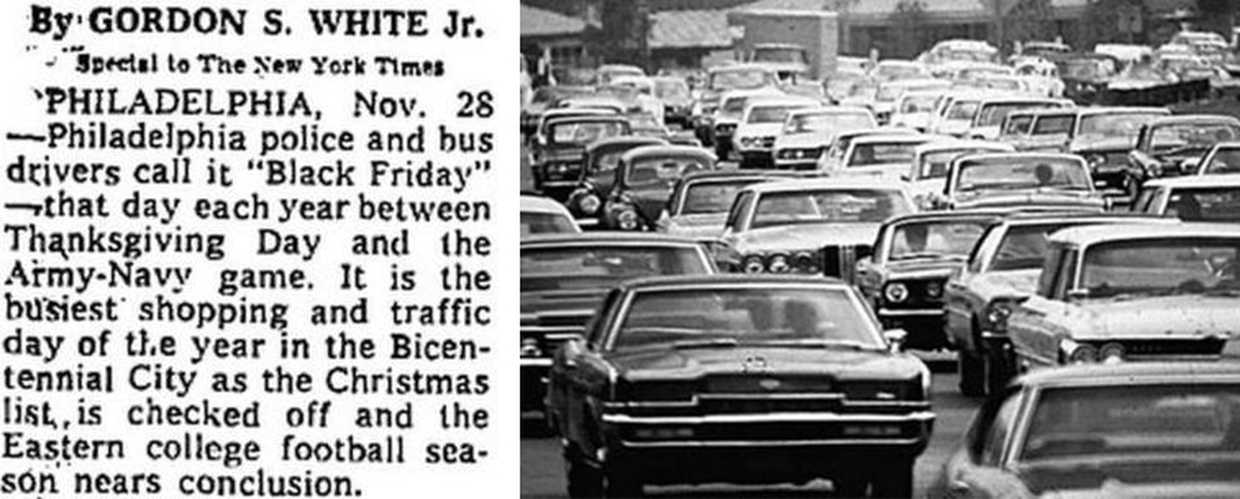 Nowadays though, the term 'Black Friday' is thought to represent the time of the year where shops start making a profit, therefore going from being 'in the red' to being 'in the black'.
Black Friday in the UK
Black Friday first came to The UK in 2013 when the Supermarket Retailer ASDA (an American owned company) had the first Black Friday sale. They offered big discounts on a large range of items including expensive electronics such as laptops and TV's. People became so excited about getting a good bargain that hundreds of them turned up at the stores, pushed their way to the checkouts and began fighting with each other over the bargains up for grabs. This became front page news the next day and lead to other big retailers offering their own Black Friday discounts the following year. This lead to more fights, stampedes, police, and total chaos in the streets of London and all over Britain.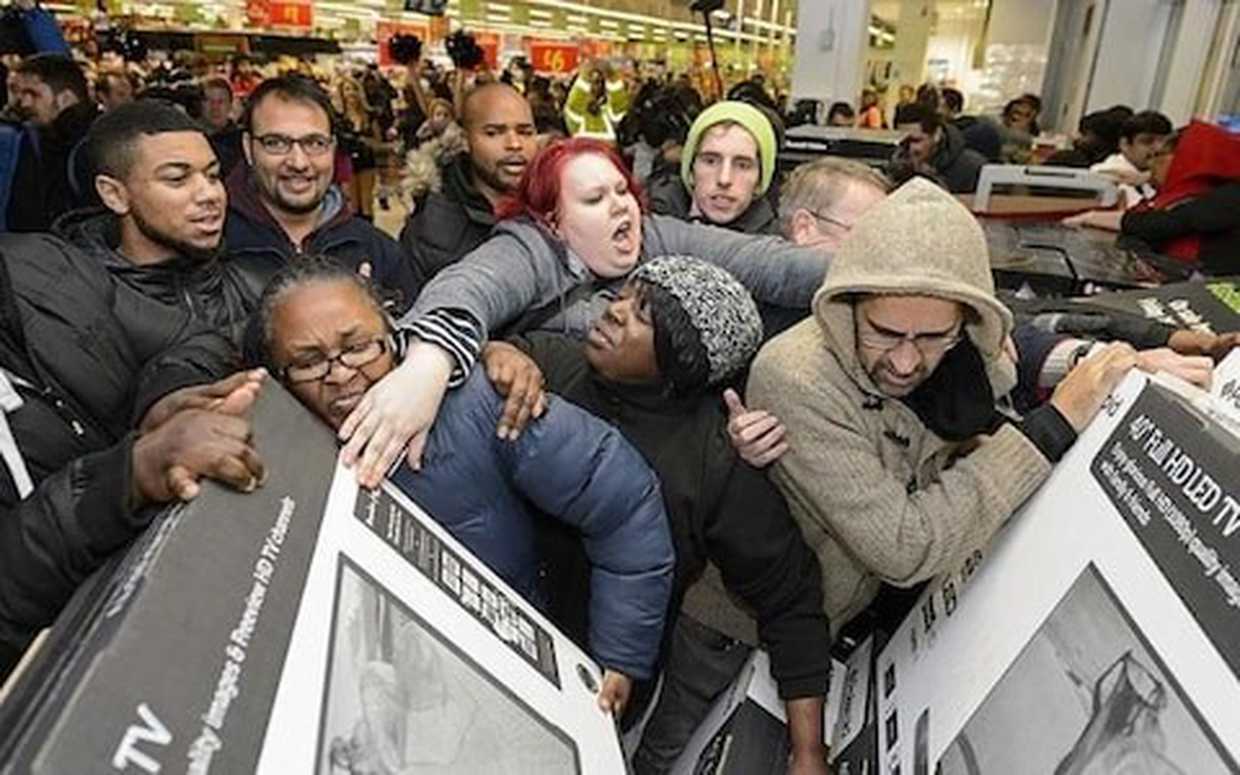 Black Friday today
Black Friday has become more and more popular since it arrived in The UK. Many people wait until this day to do their Christmas shopping all at once, or to get amazing one-off deals for themselves which can save enormous amounts of money. The ugly side to it is all the pushing and fighting which also happens, showing the less desirable and greedy side to us humans. Love it or hate it, Black Friday is here to stay. So make sure you're ready and in the know if this sounds like a day you want to be involved in!
Tips for Black Friday
If you plan to hit the streets, make sure you head out in the morning on Black Friday and start queuing. Most of the best bargains will be gone in the afternoon.
Black Friday has now extended into a longer period than just Friday, so keep looking for deals in the days before and after Friday.
Shop online. If you're not keen on walking around the shops, check out the online deals which many retailers offer as well.
Amazon.co.uk. Amazon has been known as one of the best companies to purchase from on Black Friday as their range of products and their discounts are so large.
Focus on electronics. The biggest discounts are on electronics such as TV's, mobile phones, laptops, camera equipment, household appliances and many more.
Focus on travel. The best holiday deals offered are based on the recent popular destinations and most online travel booking companies will advertise these.
Glossary
Energetic (adjective) – having or showing lots of energy
Glorious (adjective) – completely enjoyable, wonderful
Harvest (noun) – the crop or yield from one growing season
Preceding (adjective) – previous
Get together (phrasal verb) – meet up informally with friends or family, usually to celebrate something
Feast (verb) – eat large amounts of delicious and maybe luxurious food
Encourage (verb) – inspire
Chaotic (adjective) – completely confused and disordered
Pedestrians (noun) – People walking in the street
Profit (noun) – money made from selling something
Be in the red (idiom) – To be in debt. Have no money and also owe money to others
Be in the black (idiom) – To be OK financially.
Bargain (noun) – something bought for less than the usual cost
To turn up (phrasal verb) – Arrive
Up for grabs (phrase) – Available
Lead (verb) – Cause
Stampedes (noun) – a sudden rush of people or animals
One-off (adjective) – occurring only once
Greedy (adjective) – having a strong desire for more of something
Hit the streets (phrase) – Go out in search for something or for a specific purpose
Head out (phrasal verb) – Depart for some destination
Purchase (verb) – Buy
This post was written by Emily, one of our trainers at the London School of English.
Post your questions and comments:
Why study at The London School of English?
Rated "Excellent" based on over 1500 independent client reviews
Over 100 years' experience
Tailored training delivers clear results
Memorable experiences in London and online
Find out more