The London School of English at IATEFL 2019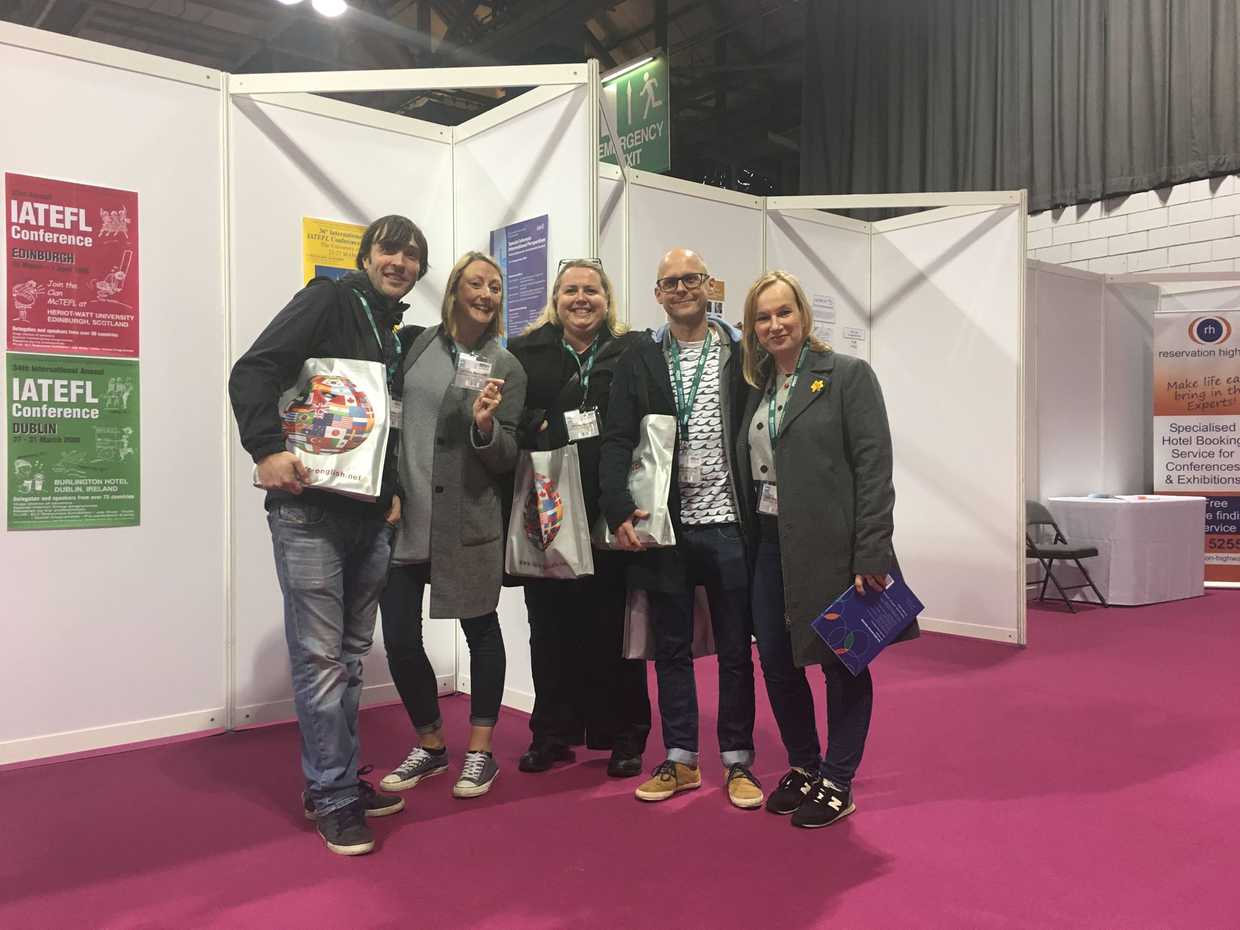 It's almost time for the annual IATEFL conference, and as usual we will be there. As well as enjoying the talks and presentations by English Language teaching professionals from all over the world, we will also be delivering four talks.
What is IATEFL?
The International Association of Teachers of English as a Foreign Language, or IATEFL for short, is one of the biggest teaching associations in the world, with more than 4,000 members in 130 countries. IATEFL's most important event is its annual conference, which takes place in a different location in the UK every April. The main focus of the conference is the wide range of talks and workshops on topics connected with English-language teaching (this year there are over 500 sessions scheduled over four days). In addition, attending the conference provides great opportunities for networking with teachers from other countries and other people who are part of the EFL (English as a Foreign Language) industry.
Some of our previous talks at IATEFL conferences
This year's conference is taking place in Liverpool and, as usual, a number of trainers from the London School of English will be giving talks. Our involvement with the IATEFL conference goes back many years, and typically we send between three and five speakers each year. Our talks are always popular - in fact, at one conference a few years ago, someone was heard commenting: 'oh, the London School of English….their talks are always very good!' Some of our contributions from previous years can be viewed online. For example, in 2016 Karen Chambers and Shirley Norton did a talk called 'Stick or Twist?' on the topic of moving from teaching to academic management (you can see this on the British Council website). At last year's conference in Brighton, Fred Gordon gave a session on doing real-life listening exercises with learners at lower levels (also accessible on The British Council Website ).
Our speakers at this year's event are
Fred Gordon
This is Fred's second time at IATEFL, and his talk this year will look at the issue of correcting learners' mistakes – for example, what types of mistake should teachers correct? For Fred, IATEFL is important because it gives him 'a sense of belonging to a wider community of EFL professionals, and finding out more about the various contexts in which they're working'. He also feels that attending IATEFL gives him 'new perspectives (and) a greater sense of my own identity as a teacher, but more informed by other points of view.'
Johnny Day
The subject of Johnny's talk is 'learner autonomy', in other words how to encourage students to take responsibility for their own learning instead of depending on the teacher. This will be Johnny's first time speaking at the conference, and he feels that IATEFL is important because 'it allows teachers from all over the world to share feedback on what they do'. He also says that by giving a talk 'you become part of the larger dialogue in the teaching community'.
Mary Rice (Giuraniuc)
Mary is returning to IATEFL after giving a very well-received talk on memorisation at the 2015 conference (you can watch an interview with her on the British Council website). This year, her talk will focus on the differences between teaching elementary and advanced levels, and how it can be difficult to switch from one to the other.
Andy Johnson
Andy is a former trainer who is now director of London School Online, our digital learning platform. He is also very familiar with IATEFL having given a number of talks in recent years, including at last year's conference about helping millennial students to learn more effectively. His topic at the 2019 conference will be digital learning in the workplace, and how this can be done successfully.
Live updates from this year's conference
This year's conference starts on the 2nd of April, and you can get updates by following us on our Facebook page, Instagram or Twitter.
This post was written by Daragh, one of our trainers at The London School of English.

Post your questions and comments:
Why study at The London School of English?
Rated "Excellent" based on over 1500 independent client reviews
Over 100 years' experience
Tailored training delivers clear results
Memorable experiences in London and online
Find out more