How to enjoy Shakespeare in London
Everyone has heard of Shakespeare – he is probably the most famous English writer of all time. Even though he lived 400 years ago, his plays, such as Hamlet, Romeo and Juliet and Macbeth are still performed all over the world, and have also been made into successful films and TV shows.
In London, there are lots of opportunities to enjoy Shakespeare plays at the theatre – in fact, there are so many different productions, it can be difficult to choose! In this blog post, I am going to give you some information about the different types of Shakespeare performance you can see in London, and give you some advice to help you enjoy the show. Sometimes English language learners feel scared of Shakespeare because of the 'difficult' language - in this post, I'm going to help you to enjoy Shakespeare, no matter what your English level!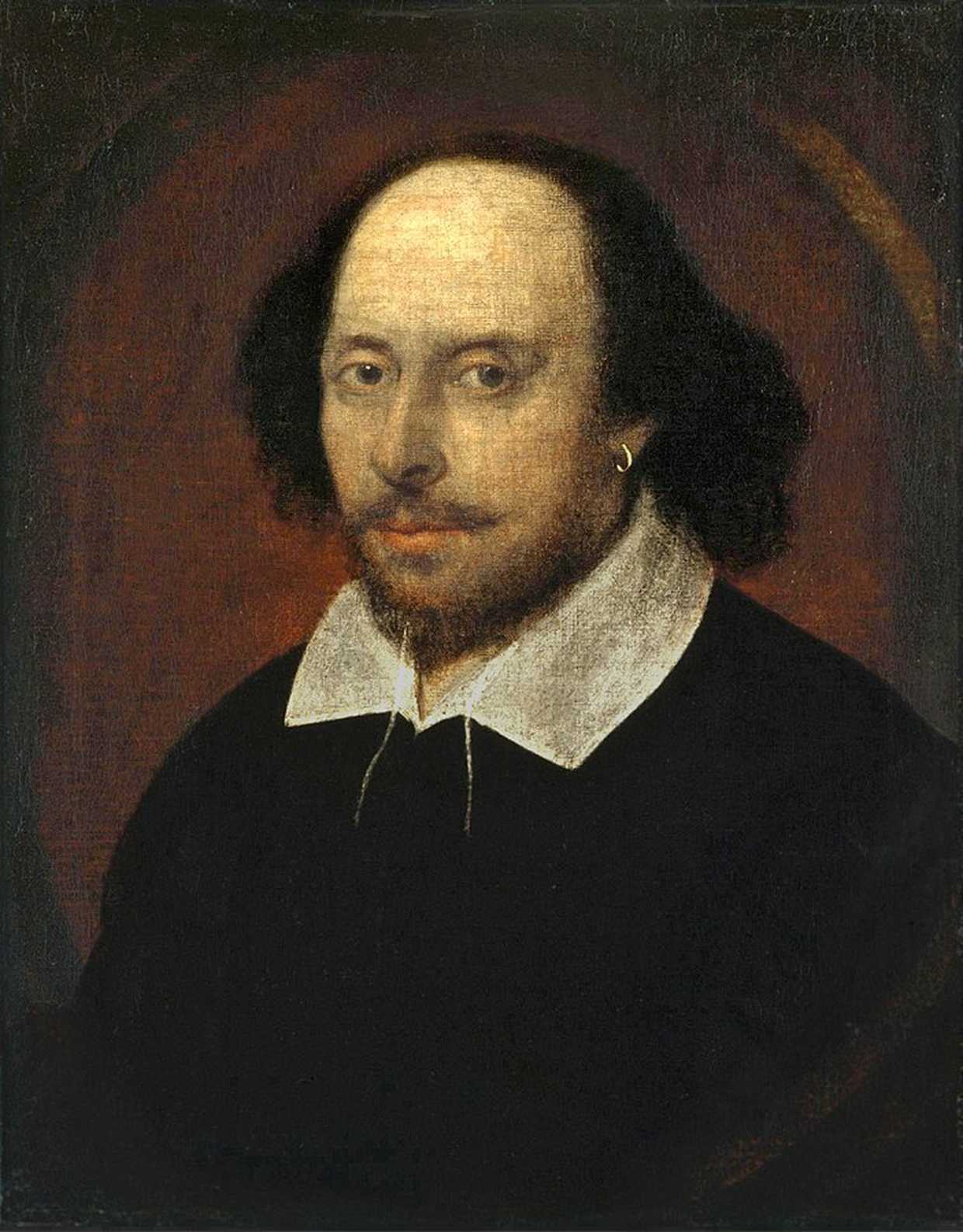 Who was Shakespeare?
Shakespeare was an actor and playwright who was born in 1564 in Stratford-Upon-Avon. He didn't come from a rich family, but he received a good education. He got married very young, becoming a father at just eighteen. Although his family were based in Stratford, Shakespeare worked in London, writing three plays a year to earn a living. He also worked as an actor, performing in plays by other writers. He was a shareholder in the Globe theatre and made a profit out of the theatre business. By the time he died in 1616, he was a rich man.
Why is he famous?
Firstly, Shakespeare wrote a lot! In total, 37 plays and 154 sonnets. He wrote plays in a variety of different styles: comedies, tragedies, histories and others. This means a lot of different people can enjoy his stories – funny or serious, happy or sad, there is something for everyone.
His writing style is unique, creating memorable characters and unusual images with his language. Indeed, many of the idioms used in everyday English nowadays are based on lines from Shakespeare! (See below: Idioms from Shakespeare.) However, it's also important to remember that Shakespeare often worked in collaboration with other writers. Also, he didn't invent most of his stories – the plays are based on sources (older stories written by other writers). Finally, Shakespeare was quite lucky to be writing at a time when the theatres were becoming very popular and the monarchs (Elizabeth I and James I & VI of Scotland) loved going to the theatre. After he died, his friends collected his plays and published them in a book known as the 'First Folio'. If they hadn't done this, Shakespeare would never have become world-famous!
Choosing a play to watch
With 37 plays to choose from, it's no wonder there are always several Shakespeare productions being performed in London at any given time. At the time of writing, there are at least twelve major productions. Here are a few highlights:
King Lear, Duke of York's Theatre, Covent Garden (until the 3rd of November 2018)
Film star Ian McKellen plays the tragic king who goes mad after a family dispute. This is a big-budget, commercial production in the heart of London's West End – our equivalent of New York's Broadway. Go to this show if you want to experience the bright lights of the West End and a big Victorian theatre – and you don't mind paying a high price for the ticket!
Macbeth (Royal Shakespeare Company), The Barbican (the 15th of October 2018 – the 18th of January 2019)
The Royal Shakespeare Company (RSC) is a world-famous theatre company, based in Shakespeare's hometown of Stratford-Upon-Avon but also performing in London. Their productions are mostly Shakespeare plays (but not always) and they are well-known for their quality and clear storytelling. This is a big production with a famous actor playing Macbeth, so book early to avoid disappointment!
Twelfth Night, Young Vic, Southwark (until the 17th of November)
A modern, musical version of Shakespeare's famous comedy, this production is energetic and full of fun. The Young Vic Theatre is known for being avant-garde and for staging shows that reflect the diversity of modern Britain – the cast and creative team are often multi-cultural and diverse, and so are the audiences. Come here to experience Shakespeare seen through the eyes of 2018 London.
Tips for enjoying Shakespeare
Even British people are sometimes a little scared of Shakespeare! His poetic language is difficult even for native English speakers to understand. HOWEVER, please don't worry! Below are some suggestions for things you can do in order to enjoy Shakespeare:
Read a short summary of the plot before you go to the theatre. You can do this easily online. You could do this in your own language, or in English, as you prefer.

Buy a graded reader which tells the story of the play in simplified English (you can buy these online and in bookshops. Click the links to see some examples from the publishers Pearson and Macmillan.

Read a Shakespeare graphic novel! Many artists have created comic books which tell Shakespeare's stories in pictures, with few words.

Watch a movie version of a Shakespeare play. Baz Luhrmann's "Romeo + Juliet" is still a classic, with strong visual storytelling making the words less important. Or you could watch a Shakespeare movie that is in your own language – Shakespeare is very international!

When you are at the theatre, focus on the visual elements: the set, the costume, the actors' facial expressions. You can understand a lot without even needing the words!
Shakespeare Idioms
'The green-eyed monster' from Othello
In Othello, a man goes mad with jealousy because he believes his wife is having an affair with another man. His evil advisor, Iago, tells him to 'beware… the green-eyed monster'. People still use this expression today to refer to jealousy, especially in a romantic relationship.
'It made my hair stand on end' from Hamlet
In Hamlet, a ghost appears which threatens to tell a story so scary it will make the listeners' hair 'stand on end'. This idiom is still used to talk about scary stories and situations.
'In the twinkling of an eye' from The Merchant of Venice
If you tell someone you will do something 'in the twinkling of an eye', it means you will do it quickly.
'A wild-goose chase' from Romeo and Juliet
Sometimes we have to search for something that is very difficult to find, and it feels like we are going to go crazy! In this case, you could say 'I'm on a wild-goose chase'. This comes from Romeo & Juliet.
'Laid on with a trowel' from As You Like It
Literally, a trowel is a small tool with a flat, pointed blade, used for building walls or for gardening. If you 'lay it on with a trowel', you are praising somebody or something too much, in a way that seems dishonest or fake.
Vocabulary
Production (noun) series of performances of a play, at a specific time and place
Playwright (noun) writer of plays (drama)
Sonnet (noun) traditional poem with 14 lines, popular in Elizabethan times
Idiom (noun) a popular expression
Collaboration (noun) working as a team, with other people
Avant-garde (adjective) (talking about art) very modern, experimental
Cast (noun) team of actors
Plot (noun) story

This post was written by Harriet, one of our trainers at The London School of English.
Post your questions and comments:
Why study at The London School of English?
Rated "Excellent" based on over 1500 independent client reviews
Over 100 years' experience
Tailored training delivers clear results
Memorable experiences in London and online
Find out more