Corporate English Training
The London School of English has over 100 years of experience in delivering corporate English language training to well-known international organisations. Since its foundation in 1912, our business has been guided by three key principles: our expertise, client experience and clear outcomes. We are proud of what we do, and that these three principles are equally strong and important to us over a hundred years later.
Contact us about your corporate training enquiry
Executive Summary: English language training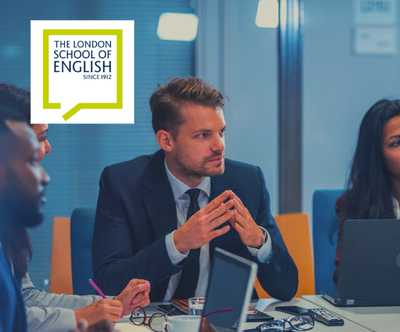 Our proven process allows us to give your employees clients fully-personalised lessons for maximum progress, whatever the length of their course. Find out how we ensure you get a return on your investment.
Download
Our Expertise
From the banking and financial industry to government organisations, we have methodologies and professional trainers that deliver targeted training for your sector and company. We make sure that your employees get practical improvements in their communicative English, which they can use in the workplace immediately.
Our Approach
Your Experience
Flexibility is the key to success when working with clients who have ambitious goals and limited time. You can depend on us for a consultative approach to designing your training: content, location, times and format are tailored to your needs, priorities and conditions. We can proudly say that hundreds of clients rate us as 'Excellent' in their independent Trustpilot reviews.
Read our FAQs
Clear Outcomes
Our reporting tools allow you to see the progress that your employees are making: in developing key communication skills and the impact of the training on their confidence. These are available whether you choose our face-to-face training or online blended solutions.
Our Reporting
English Language Testing for your Organisation
Our flexible assessment services allow you to understand the language ability of your workforce better. We can provide English language assessments for staff for organisations of any size, with recommendations and training plans to suit your budget and goals.
Find out more
We've delivered and proved a training model that works well which we can now implement where needed with confidence.
Our tutors were dedicated and skilled professionals who took good care of us. The media programme was well planned and interesting.
The best thing is that there are small classes, so everyone has enough time to talk.
Presentation: Your trusted training provider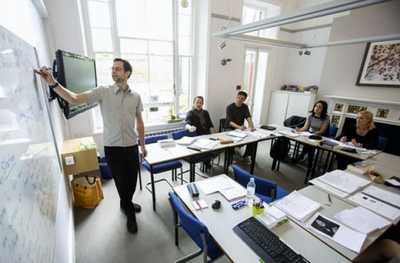 We have a strong reputation as a corporate language training partner, specialising in English for Specific Purposes for example, English for Oil & Gas, Legal English, English for Engineers, English for Banking & Finance.
Download
Contact us using the form below