Participating in decision-making meetings
English is often described as the universal language of business. But that doesn't mean that the language used in business will be easy to understand. Especially if you are not a native English speaker.
It would be impossible to conduct business without attending a meeting. Often, you will attend several in one day. It is important, as a non-native speaker, to understand the language used. This will help you to take part in decision-making processes.
For example, would you know whether a 'knee-jerk decision' was advisable? Or what someone having the 'casting vote' would involve?
Different types of meeting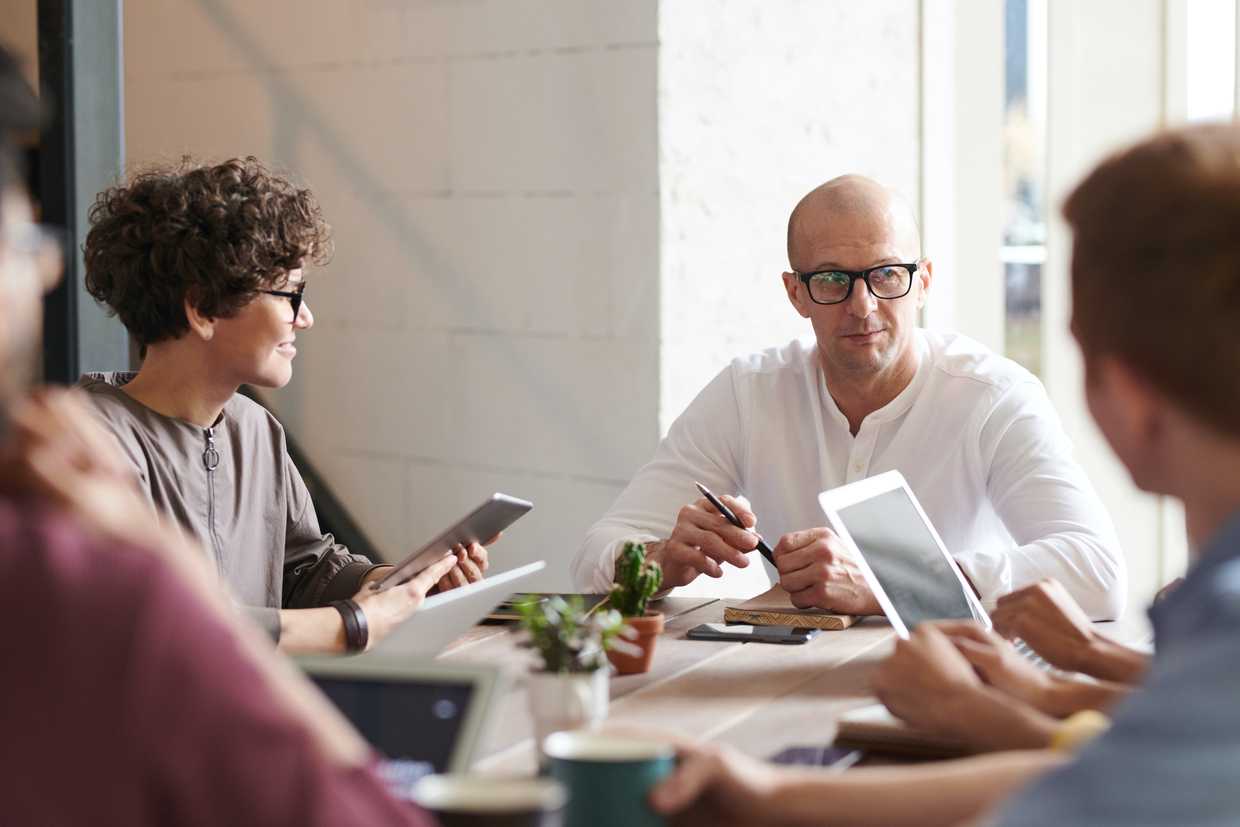 There are four different types of decision-making meetings. These are:
● Strategy meetings: where decisions get made, e.g. about the future of a company or a product, or the organisation of an event. These meetings often involve long-term plans. For senior managers, these are extremely important and need a good deal of planning and preparation.
● Problem-solving meetings: the goal is to solve a problem, to find a solution. These meetings can generate a great deal of discussion. Especially, if several different solutions are put forward.
● Operational meetings: where participants decide how the company moves forward on a day-to-day basis. For example, to decide whether to invest in new machinery or to make workflow efficiencies. These tend to be more frequent than the others on the list.
● Evaluation meetings: where participants evaluate proposals before making a final decision. For example, to decide on an advertising campaign or whether to launch a new product. These will often involve presentations and discussions based on different perspectives.
How are business decisions made?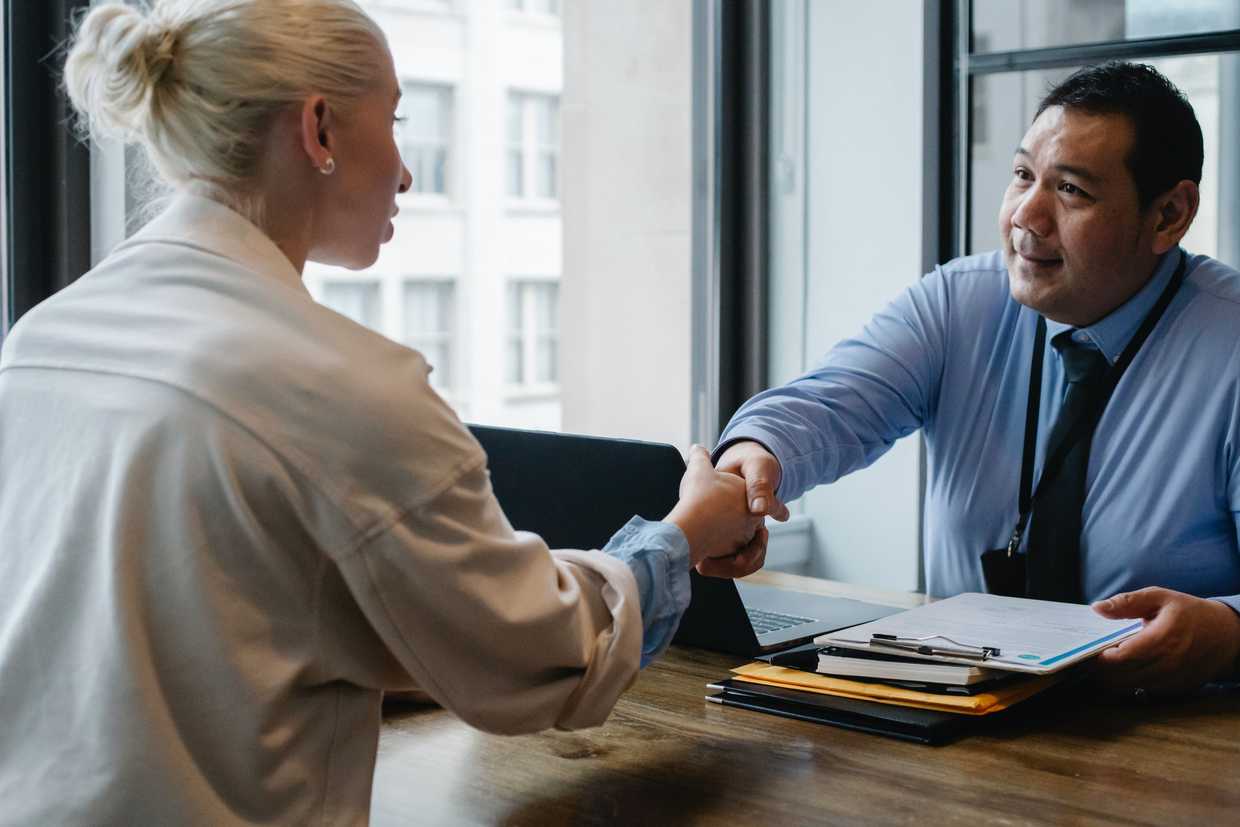 Decision-making in a business tends to be more systematic than it does in everyday life. For example, we don't spend a long time going through an exhaustive process of elimination before we decide which restaurant to visit. Decision-making in business will often involve the following steps:
Purpose: first, you need to establish the terms and purpose of the decision. And set the parameters and constraints – e.g. the time, money and resources available.
Suggestions: gather ideas and thoughts from participants, followed by discussion. This is sometimes called a 'brainstorming session'.
Evaluate each of the alternatives/options: look at both the good and bad points of each proposal. Use a process of elimination to remove some of the alternatives. This will make the final decision a little easier.
Look at the longer-term implications of the decision: will it still be the correct decision after 12 months? What are the possible consequences of making the decision?
Choose the best option: you should now be in a good position to choose the best option.
Each step will come with its own language that you will need to be familiar with. Let's take a look at some examples.
Let's clarify – that we all know why we are having this meeting. The objective is to make a decision about…
Clarity is important. You want everyone 'singing from the same song sheet'. This means that everybody is aligned with both the kind of decision that is necessary and the terms of reference we need to use – the objective/aim/goal.
One approach is to generate some options and then discuss each one in depth.
This refers to how we're going to get to where we want to be so that we make the right decision.
'In depth' is an important term to use, some might say 'we need to discuss this deeply…' which is incorrect. You could also use 'in detail'.
Remember, we have to bear in mind that we are limited by time, budget and other resources, so we need a feasible option.
To 'bear in mind' has a similar meaning to 'take into account'.
'Limited by...' refers to the constraints you must work under.
A 'feasible' option is both logistically and realistically possible within the known limitations. For example, if the decision would cost double the agreed budget or require doubling your team is not likely to be feasible.
We shouldn't make a snap decision… we mustn't be too hasty in making our decision… and we certainly mustn't make a knee-jerk decision.
A 'snap decision' is one that has been taken very quickly. Hasty means fast, but not in a good way. We can sometimes regret making a snap or hasty decision.
A 'knee-jerk decision' is one based on our immediate reaction to a situation. This is a strange term that comes from a time when doctors would test your reflexes by tapping your knee with a little hammer. If your reflexes were good, your knee would kick up or jerk. A knee-jerk decision, therefore, is an immediate or instant reaction to the situation or event in front of you.
Gather (or gain) some suggestions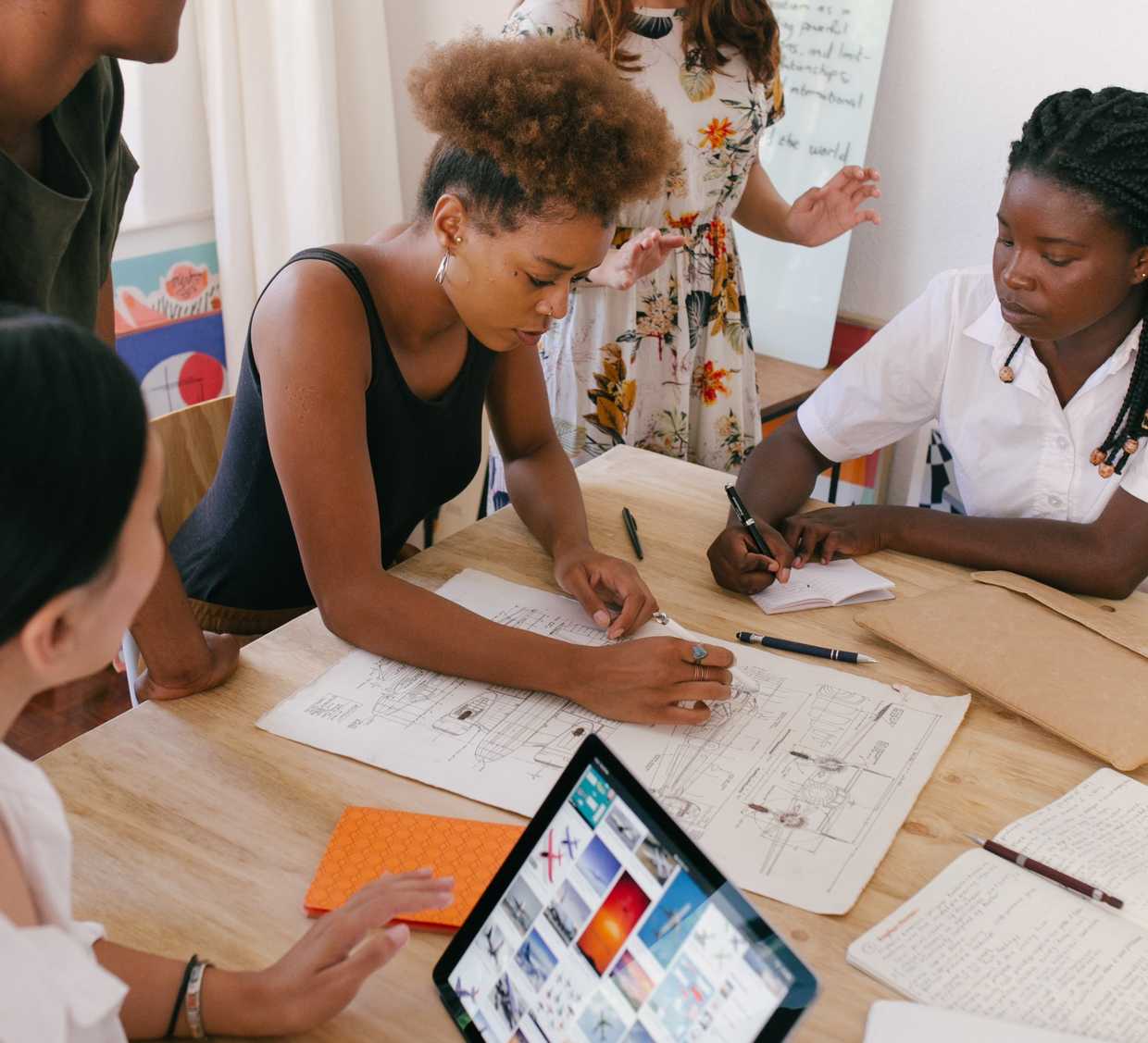 The following language is often used when making suggestions or putting forward proposals. In the examples below, we are 'suggesting'. We are putting forward an idea for evaluation from the other meeting participants.
I think we should – this is a strong way of presenting a proposal.
Example: "I think we should transfer the production plant to Romania for cost purposes."
In my opinion
"In my opinion, the best option is to reduce the workforce."
Suggest
Example: "I suggest we combine options A and B, and why don't we ask the workforce?
Let's – actually, two words, let and us.
Example: "Let's see what the finance director thinks. John, any opinions?"
Shall we – used often by native English speakers. It is a useful way of making a decision very quickly.
Example: "Shall we brainstorm some options?" "Shall we take a break?" "Shall we make a decision later?"
Try – the shortest way of suggesting something, using the imperative form, try – plus the 'ing' form of the verb following it.
Example: "Try looking at all the options." "Try listing the advantages of each option."
Evaluate each of the alternatives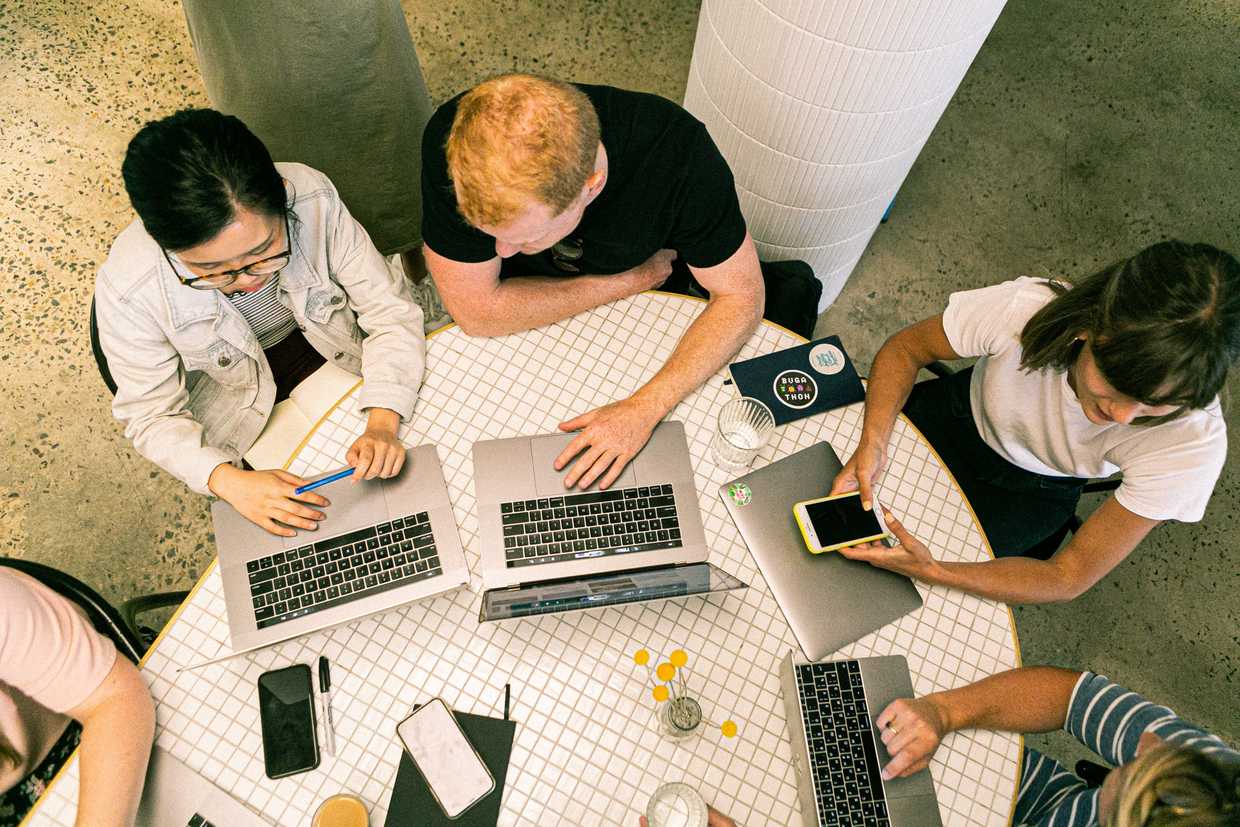 The following phrases come from a conversation that took place during a business meeting. The two participants are evaluating different options:
Narrowed down our range of options, let's have a look at each of them in turn.
Advantages and drawbacks, we should weigh up the pros and cons of each.
I'm in two minds about each alternative, they both have their merits.
I'm having second thoughts about option B. I'm worried it might have unforeseen consequences.
Well, we need to make up our minds! We're running out of time.
Let's take a look at what some of those phrases mean:
Narrowed down – we need to reduce the number of opinions.
Let's have a look... in turn – let's analyze/examine one after the other.
Advantages and drawbacks – 'drawbacks' is another word for disadvantages.
Weigh up the pros and cons – take a look at the advantages and disadvantages, which option has more 'weight'. Are there more of one than the other?
I'm in two minds about... – I can't decide between one thing or the other.
Both have their merits – both have good points (advantages) and bad points (disadvantages).
Having second thoughts about… – I have re-evaluated and changed my view. Expressing a reservation about your initial opinion. I can't quite decide yet.
Unforeseen consequences – things that might happen in the future are difficult to predict.
Make up our minds – we need to finally make a decision.
Running out of time – the decision needs to be made. We do not have unlimited time.
Look at the longer-term implications of the decision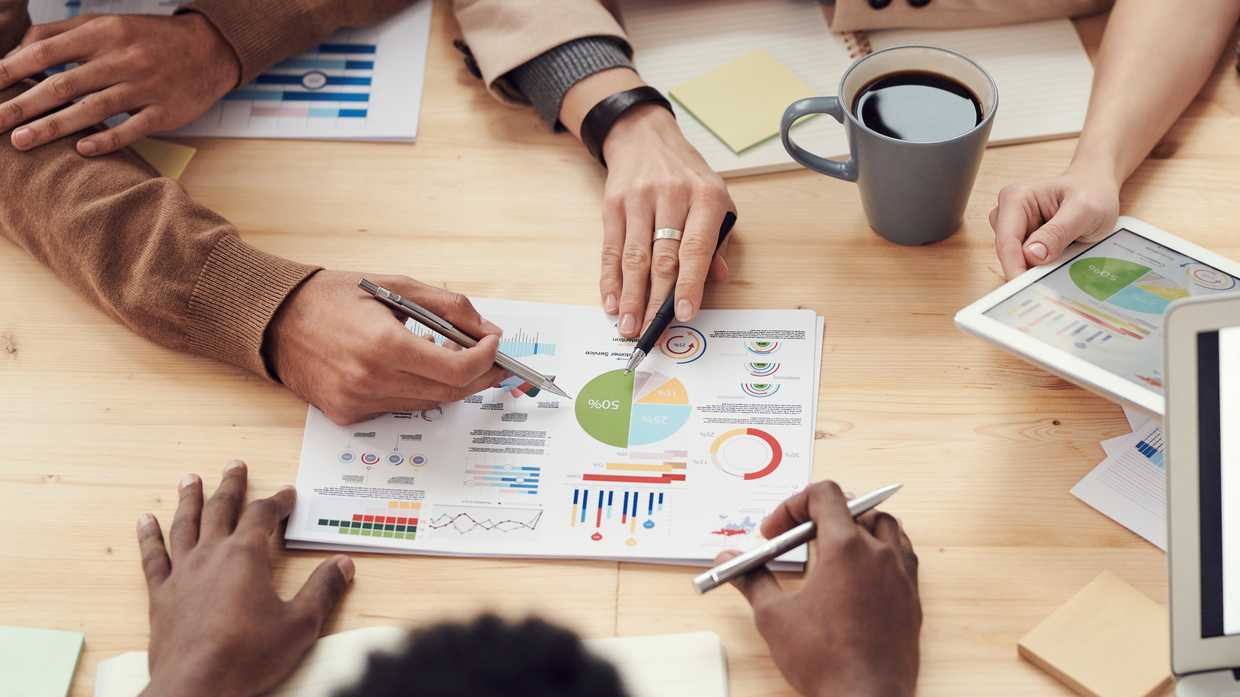 "This decision needs to be the right one in the long run."
This refers to a time further into the future. A 'long run' is something that takes a long time, e.g. a marathon. You might also hear or use the phrase, 'in the long term'.
"The choice we make will/might affect three areas in the long term."
Will affect three areas – we are making a prediction. We strongly believe that what we say will come true or that we are very certain it will come true.
Might (or may) affect three areas – you are less sure or not certain, you only think that something might happen.
When we evaluate our decisions we use 'conditional' sentences, in particular:
First conditional – future probability
If we do this, then this will happen. If we take this decision it will have a 'knock-on effect' on the following areas…
The phrase, knock-on effect (or domino effect or ripple effect) is often used in business. For example, if we do this, it will affect this, which affects this, which then affects this…
Imagine, dominos falling. After you've 'knocked' the first one, the rest fall in turn. Or dropping a stone into water and watching the ripples radiate outwards.
For example, if we automate our production facilities we will need to make a lot of people redundant. This will have a knock-on effect on the local economy. And this will then have an impact on the wider economy. These things could cause reputational problems for our company and have social implications.
Second conditional – an imaginary or hypothetical situation
Something that is less probable or less likely to happen. But something we need to bear in mind.
Example:
"If option B were implemented, we could have [or we could encounter] a lot of problems further down the line [in the longer term, a point in the future]. We could monitor the effects of the decision for the next three months and then revisit the decision to decide whether to implement it permanently."
There are some phrases in that example that we can examine:
Monitor the effects – we can track and evaluate the effects on an ongoing basis.
Revisit the decision – making a decision is not the end of the story. If you monitor the results and they aren't what you wanted, then it's a good idea to revisit and rethink. This might lead to you making a different choice.
Implement it permanently – sometimes a decision isn't a final definitive choice. You might decide to trial a solution. You can revisit and reassess at a later date to see how effective that decision has been.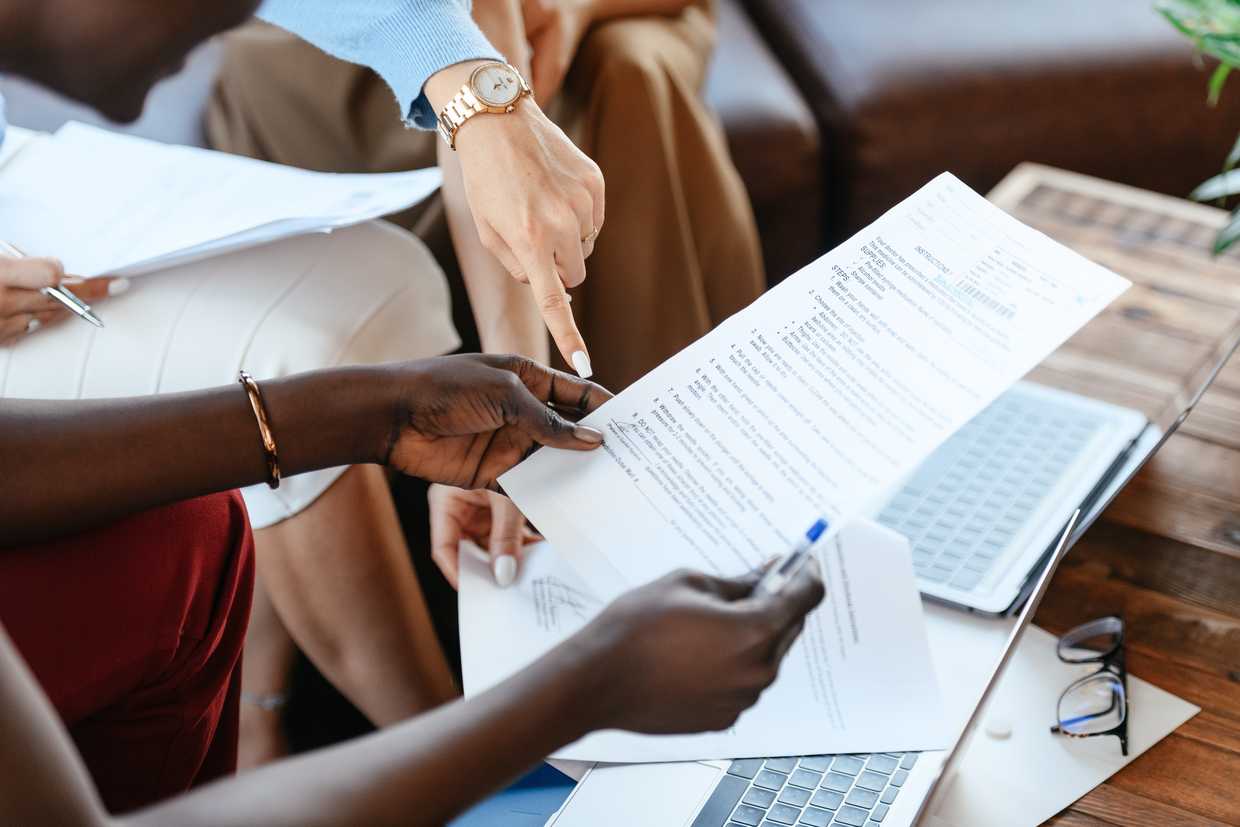 We often use adjectives to describe the type of decision we have made. Here are a few examples that you might hear in a meeting:
This is a cost-effective decision – the cheapest option that delivers the best outcome.
It's a practical decision – it is easy to put in place.
Forward-thinking decision – it will work well for us in the future.
Feasible decision – given our limitations and constraints this is the most logical and realistic decision we can make.
Safe decision – not too risky, less chance of making the wrong decision.
We need to decide one way or the other – we need to make a decision.
I have reservations – I'm not convinced; I'm not 100% sure.
I'll go along with the majority – I'll accept or support the majority decision of the meeting.
I'm in favour of – I support or accept this option or idea.
The most realistic alternative – this is the best option, in my opinion.
Having weighed up the pros and cons – I have taken some time to think about the advantages and drawbacks of each option.
I'll stick with option A – this is my decision, having thought about each alternative.
Is that a unanimous decision? – does everybody have the same opinion, does everyone agree?
Take a vote/show of hands – put your hand up if in favour, then put your hands up if against.
Support outweighs – option A has more votes than option B.
I have the final word – the meeting host/chairperson can make the final decision if there is no unanimous decision.
Up to me to decide – I need to make a decision for everyone.
Have the casting vote – this is the vote that decides which option is chosen.
That is the end of the matter – the decision has been made, and it is final.
Post your questions and comments: