Legal English 20-30 - Virtual Groups
This virtual learning English course is delivered in small groups and will develop your confidence using English for legal purposes. Our trainers have a strong legal background and will focus on the essential legal vocabulary for a successful career in law. As well as developing your speaking, listening, reading and writing skills, this course gives you the opportunity to network with other like-minded people and broaden your international network.

Please note that course availability is subject to enquiry. Contact us here.
Do you have any questions?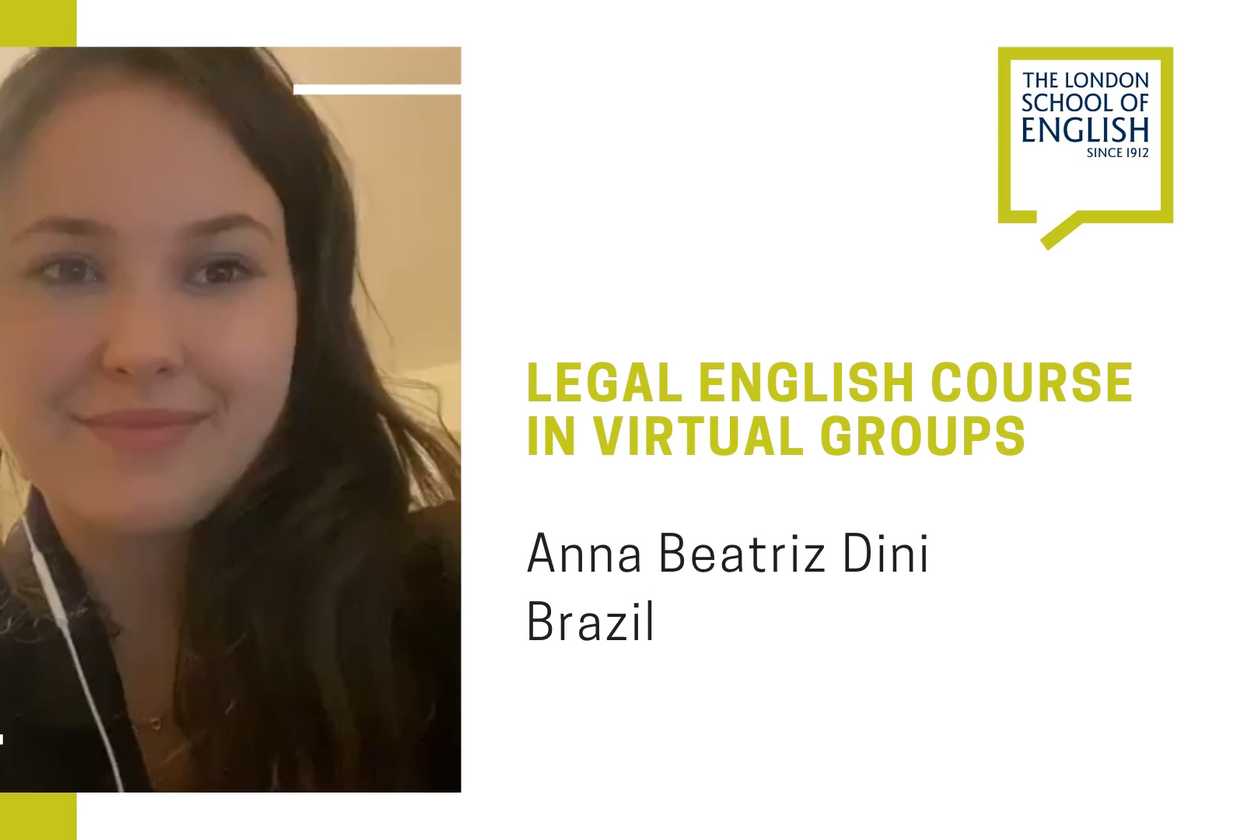 Who is it for?
This English language course is for people with a legal background who want excellent quality specialised language training without the need to travel. You are newly qualified, ambitious, and you want to excel in a legal career, or you may be getting ready to enter a legal profession and want to perform at your best and give yourself the best chance of success. This course will give you the skills and confidence you are looking for.
How training is delivered
Training is delivered using the online communication platform Zoom, which is compatible with all laptops, desktops and mobile phones.
Instructions on how to join the virtual group will be sent to you.
Benefits
By the end of the course you will be able to:
Understand and use legal terminology
Write effective legal texts
Communicate effectively in a legal context
Negotiate successfully
Manage conflict confidently
Lead and participate in meetings
Everything you will learn on this course is practical, and you will be able to practise your new skills and fluency through role-playing of real-life scenarios.
Course content
Spoken fluency – case studies, legal process, negotiations
Legal vocabulary – relating to commercial law, contracts, describing legal concepts
Grammar development
Listening practice and comprehension
Communication skills – discussions, negotiations, conflict, dealing with difficult situations
Telephoning and spoken communication
Networking English – hospitality, travelling, inviting, advising, apologising.
Input from legal experts
Included in the fees
All course materials and resources

Three months access to London School Online platform

Detailed end-of-course progress report

Certificate of course completion
The communication between the teacher and the other participants equals a real face to face conversation. We were even able to have sophisticated discussions...As the video system also provides the opportunity to divide the participants in smaller groups, the working environment comes extremely close to real (physical) classroom situations.

Yannick Frost