Helping Brazilian youths access English training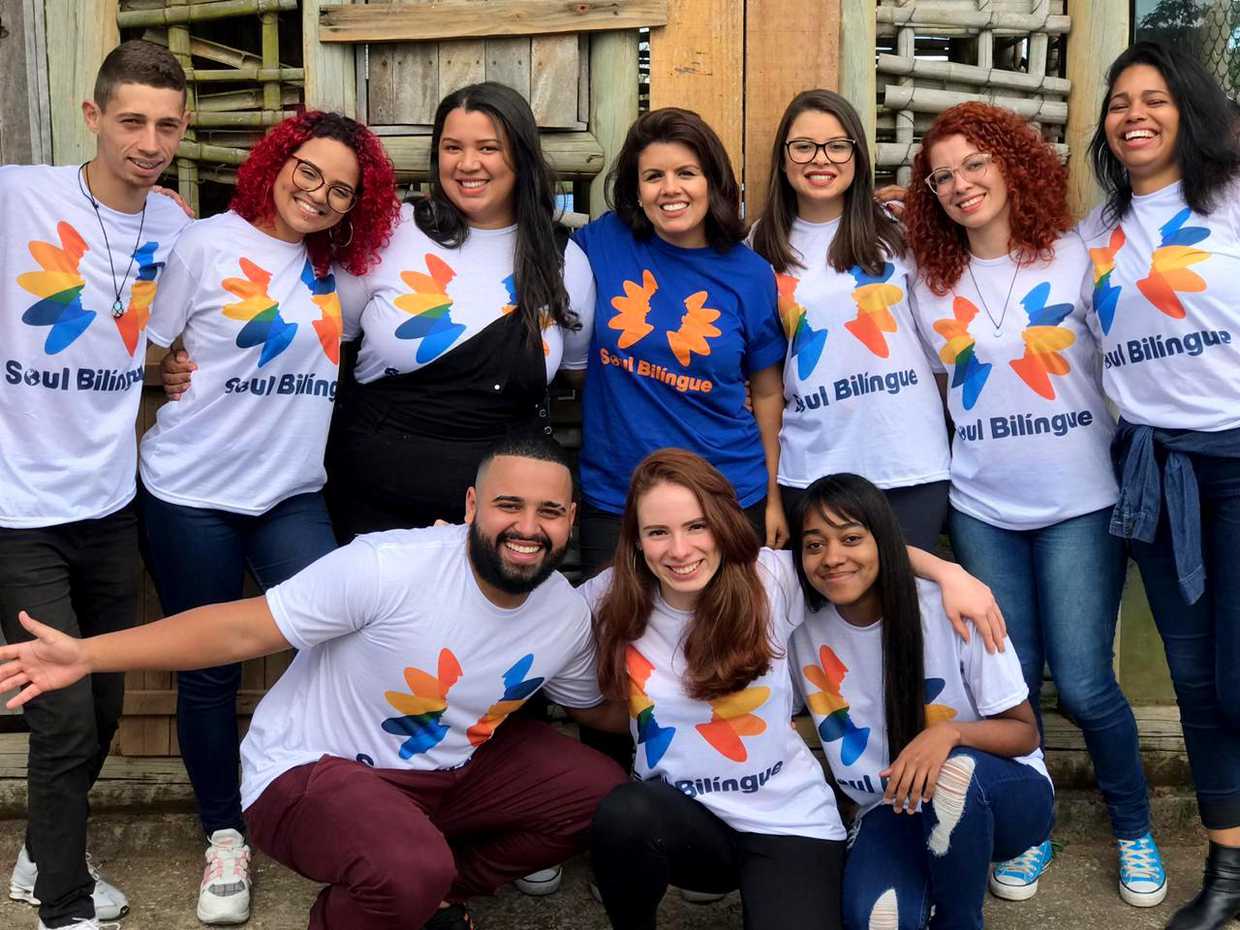 In 2019 The London School Trust made a donation to support the aims of Soul Bilíngue, a charitable organization based in Sao Paolo, Brazil, concerned with education, employment and social mobility.
As founder Ariane Noronha explains, "We encourage participants to broaden their horizons, learn about other cultures and explore the world around them. In Brazil, 85% of students attend public schools where they have less than 2 hours of English classes per week. Unfortunately, only 5% of Brazilians are fluent in English. Soul Bilíngue's students learn English as a second language with the help of over 40 volunteers - advanced English speakers who live in Brazil and in other countries such as Australia, Portugal, Canada, Belgium and the US."
The programme helps participants aged between 18 and 26 years old. Each edition of the programme lasts for five months and approved students go through the following steps throughout the process: English immersion, parent and youth integration, financial planning, psychosocial development, and exchange preparation.
Students participate in a competition where consideration is given to points such as English progress, class participation, Soul product sales, online mentoring. The highest scoring participants are awarded international scholarships.
With the help of Soul Bilingue over a hundred students have already improved their English, and in 2019 10 of them were awarded scholarships abroad to study English in countries such as Australia, Canada, South Africa, Malta and the United Kingdom.
The grant from The London School Trust was put to good use at home and abroad, firstly to fund a student's air travel to his international study experience; secondly to invest in tables and chairs for use in the office in Brazil. 
In 2020, the charity expects to support over 300 participants and send at least 20 students to go abroad for the first time to learn with people from all over the world for at least four weeks.
Find out more about Soul Bilíngue on their website here.
Find out more about The London School Trust, and the projects it supports here.
Post your questions and comments: