Our English for Lecturers course will develop your English language skills as a lecturer at a university. We have many course participants who work as lecturers at universities. Typically, you have been working as a lecturer for a number of years, and you need a short intensive course in order to build on your English skills in an academic context. Increasingly as part of your daily work you have to operate in English, for example as part of a degree programme taught in English. The aim of this course is to develop your vocabulary and speaking skills to help you improve in these areas. We are able to adapt the course for university lecturers for specific countries.

Do you have questions?

Who is it for?
The course is designed for university and college lecturers who are not native speakers but who use English as the language of instruction. You will explore the main features of good lecturers and seminars, the language used for structuring and delivering an effective lecture and the issues that international students face.
Benefits
At the end of the course you can expect to:

Be able to deliver lectures more confidently
Be able to communicate more effectively and fluently
Be able to interact easily with international students
Have expanded your range of professional vocabulary
Be able to network with greater confidence
The course is designed to develop your language and communication skills in an academic context. There is some general English work done during the course (including discussion activities, and some grammar and pronunciation work) but the majority of course content focuses on lecturing in English (through language activities, analysis of audio and video lecture clips and contextualised practice). This reflects your specific needs and the intensive nature of the course.
Course content
On this course, you can expect to cover the following areas:
Communication skills for delivering lectures, seminars and tutorials

Academic vocabulary expansion

Effective participation in discussions

Focus on pronunciation (rhythm, intonation and stress in lectures)

Written communication including emails and giving feedback on written assignments

Fostering independent learning

Hosting visits, socialising, meeting and greeting
Course participants typically give a 20-minute lecture or seminar on their chosen subject towards the end of the week. This gives them the opportunity to activate language studied during the course and is followed by language feedback.
Included in fees
Fees include training plus:
All course materials and resource
Three months access to London School Online platform
Detailed end-of-course progress report
Certificate of course completion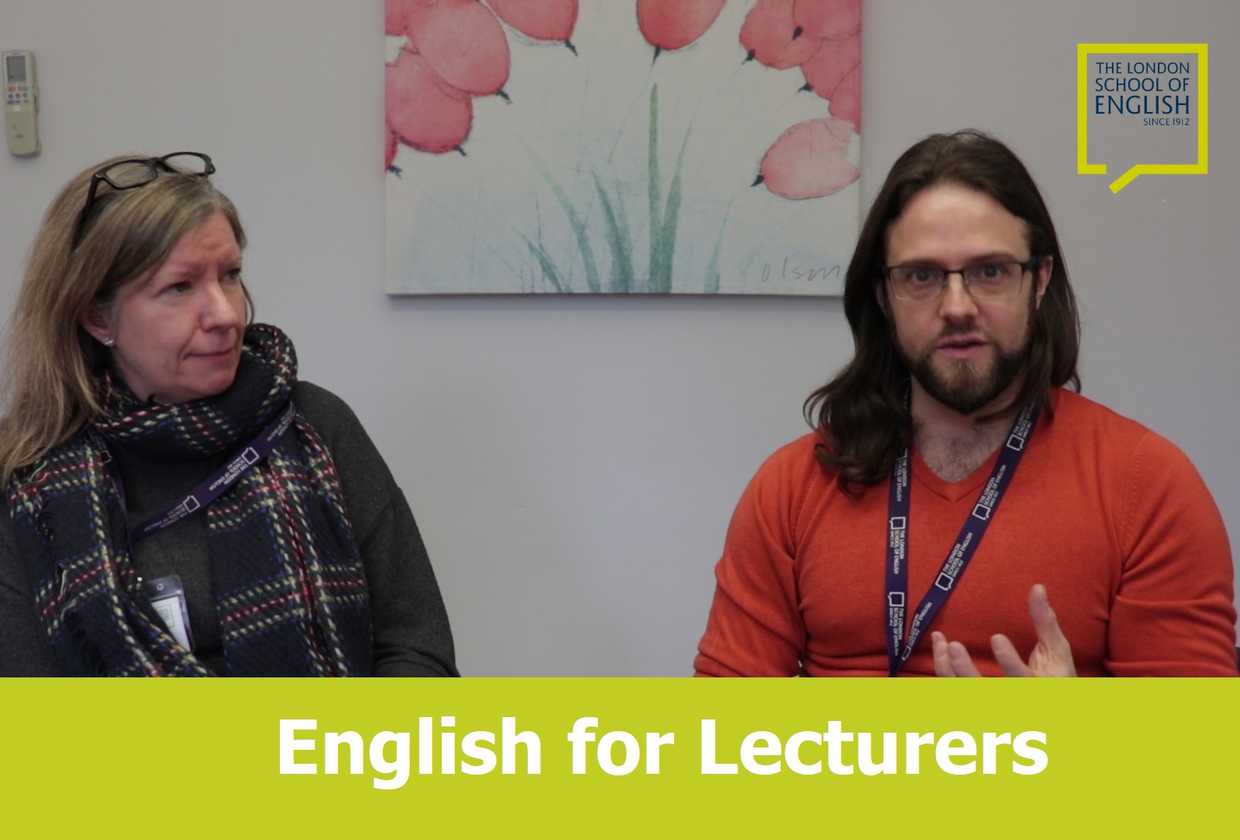 London, Holland Park Gardens

Maximum group size: 10

Minimum age: 30

Duration: 1 week

30 hours per week
09.00 - 16.40 (Monday to Friday)
Start dates:
Available on request

£1295