Top 10 TV series to learn English
Watching TV shows is a great way to improve your English, whether alone or with friend and family. Using English subtitles as support will help you expand your vocabulary, and seeing the words written down means that you are more likely to remember them. When you get more confident you can switch off the subtitles to focus on developing your listening skills.
Here are 10 TV programmes suitable for every level. Which one is your favourite?

1. Only Fools and Horses (beginner level)
One of the best-loved British sitcoms of all time and still incredibly popular now. The story follows a South London family who are trying to become rich and who do not always abide by the law. You learn a lot about British culture from this show, especially the class system as the writers make fun of those that think they are more important than others.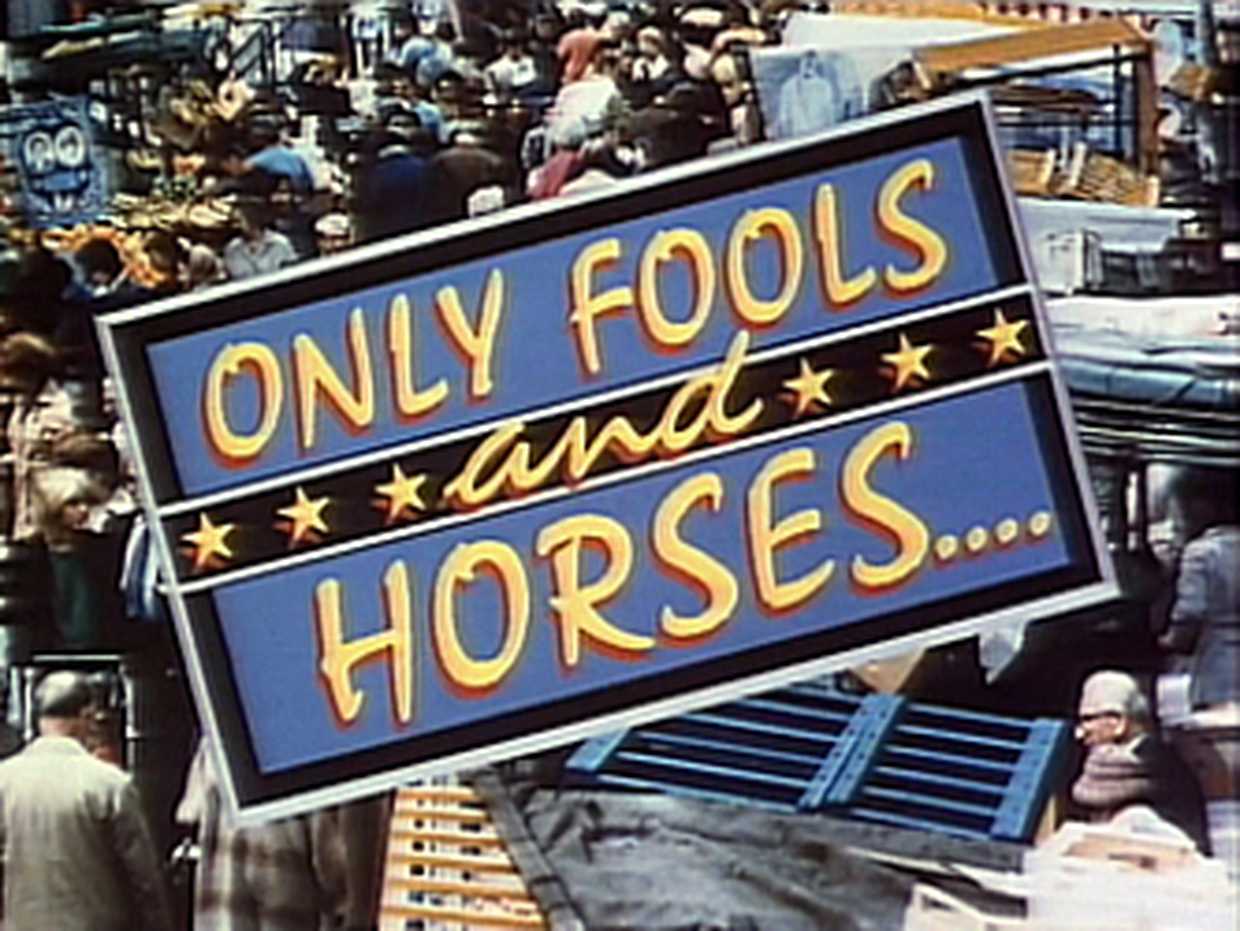 2. Malcolm in the Middle (beginner level)
This is a US sitcom about the genius middle child in a dysfunctional family. Told from the point of view of Malcolm, there are seven series – 151 episodes – so if you enjoy it, there is a lot of it to watch!
3. The Simpsons (beginner level)
This is an animated show also based on the lives of an American family, which you've probably seen dubbed into your own language. Since it was first aired in 1989 it's gone from being just another kids' cartoon to an iconic American institution.

4. Downton Abbey (intermediate level)
This programme was an instant hit in both the UK and US when it was aired a few years ago and has great writing and an award-winning cast. It's set in a big country house in the early 20th century, where a British aristocratic family is adapting to a changing world and changing social customs through some interesting times in history.
5. The Great British Bake Off (intermediate level)
This is a competition where twelve people come together to bake foods such as cakes, biscuits and pastries. Every week the weakest baker leaves the show until a contestant is crowned the winner. It's a heart-warming show, as although it's a competition the contestants all support one another and they're all clearly enjoying themselves. The programme will certainly give you lots of delicious recipe ideas!
6. Midsomer Murders (intermediate level)
This is a classic murder mystery programme, set in a beautiful English county where everybody lives stereotypically English lives: having village fêtes, tending their perfect English gardens, making a nice cup of tea. It all looks wonderful, but do not be deceived, this peaceful-looking region is more dangerous than downtown New York! Indeed, it's become a bit of a joke that for such a rural area the crime rate is so high.
7. Blue Planet (intermediate level)
Nature documentaries are good for a more relaxing watch as you can just enjoy the stunning photography if you wish! This BBC documentary series was very popular Sunday night viewing in the UK and has been hugely influential on people's attitudes to using plastics and recycling.
8. First Dates (advanced level)
This is a show bursting with positivity. It takes place in a sophisticated London restaurant where couples who have never met before have their first date. The couples often use idiomatic language, which is perfect for social situations and meeting people. It also shows how indirect and awkward British people can be in social situations!
---
Improve your confidence in spoken English with our General English course or Individual English training in our centre in London or online.
---
9. Fleabag (advanced level)
This programme is a modern woman's life set in London. She is not typically 'nice' but we often sympathise with her situation and she addresses her thoughts straight to the audience, looking directly at the camera.
10. Game of Thrones (advanced level)
Originally a series of novels by George RR Martin, Game of Thrones interweaves the lives of competing families trying to win the iron throne of the fictional kingdom. It's very loosely based on the battles for the British crown in medieval times, and it has a high level of violence. The wit, writing and characterisation have won it many loyal fans, and phrases such as 'winter is coming' and 'you know nothing, Jon Snow' have passed into common usage in the English language.
Glossary:
Sitcom: a situation comedy
Dysfunctional: not operating normally or properly
Dubbed: provide a film in a language not the original
Stereotypical: relating to an oversimplified image or idea of a particular person or thing.
Wit: the capacity for inventive thought
This blog has been written at level B2. Practise your reading and listening by reading the blogs below.
More English tips and skills
Recommended courses:
Improve your confidence in spoken English with our General English course or Individual English training in our centre in London or online.
---
---
About The London School of English
The London School of English has over 100 years of history teaching English and communication skills to adult learners. It is the joint #1 English language school in the UK according to the British Council inspections, the highest rated English language school in the world on Trustpilot, and the best value for money school according The English Language Gazette.
Our practical, individualised approach enables our clients to learn effectively and make rapid progress. Courses include General English, Individual English training, Legal English, Business and Professional English, IELTS preparation and Academic English. We also offer bespoke business solutions for staff training and assessment.
You can learn English with our expert trainers in our London centre at 15 Holland Park Gardens, in the Royal Borough of Kensington and Chelsea, or you can choose to study English online in groups or in individual classes. Contact us online or via phone +44 (0) 207 605 4142.
Post your questions and comments: