Top 8 fun Christmas films to learn English
Some films have been shown so often at Christmas that they have become classics. Whether it is your first time, or your fifth time watching these, they are an enjoyable way of practising your listening skills during the festive season.
Here are our top Christmas films.
1. The Muppet Christmas Carol
This is a film based on the book 'A Christmas Carol' written by English novelist Charles Dickens. The setting is a quintessential English Christmas; the big family meal with a large turkey, the games, the singing, and, at the heart of the book, the concern for one's neighbours and being kind. The book was a huge hit for Dickens when he wrote it, and it still is today. The Muppet Christmas Carol is a fun adaptation and a must-watch if you want to learn about a key part of English culture.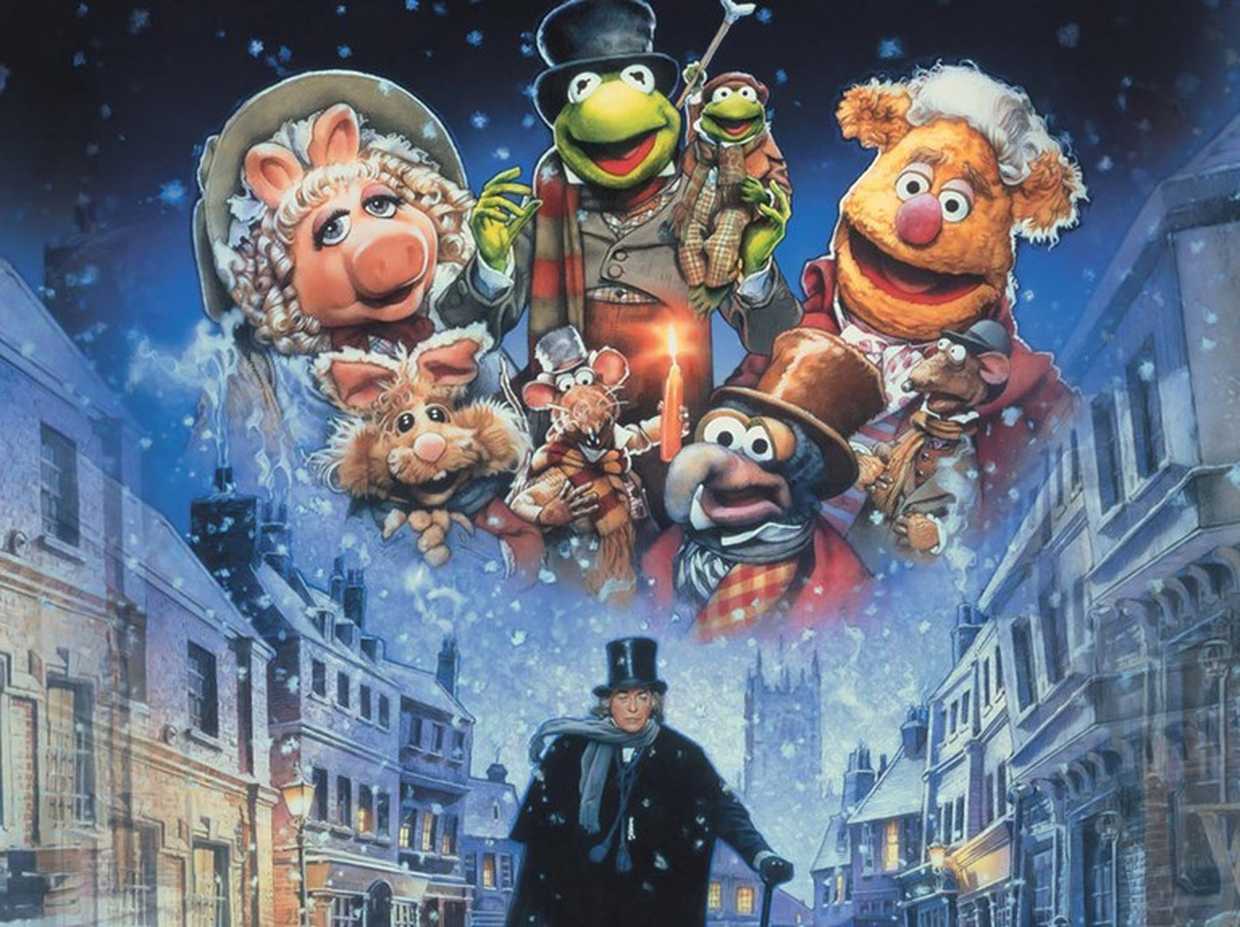 2. It's a Wonderful Life
Regularly ranked as the best Christmas film of all time, it chronicles the life of an idealistic boy growing up in small town in the US, who reluctantly ends up running the family bank. When a crisis hits on Christmas Eve, he is forced to look at what he has done with his life, and how he has changed many people's lives ways big and small. He learns that his actions and the choices he's made have not only made him the man he is, but have also shaped the world around him.

3. The Nightmare Before Christmas
In this unusual take on Christmas, film director Tim Burton livens things up by mixing Halloween and Christmas together. As Santa is to Christmas, Jack Skeleton is to Halloween. When he discovers Christmas Town, he decides he wants a piece of the action...

4. Love Actually
This is a classic British romcom directed by Richard Curtis. It stars Hugh Grant as the Prime Minister of the UK, and follows various characters experiencing the trials and tribulations of love; some funny, some serious, some sad, some happy. The stories interweave with each other, and the ending will leave you with a warm glow.
5. Home Alone
For people who enjoy slapstick, Home Alone has many laugh-out-loud moments where the central character, Kevin, protects his home from burglars by setting various traps.
6. Polar Express
Tom Hanks lends his soothing voice to many of the roles in this animated movie, and leads you through a tale of adventure and self-discovery. The film is an adaptation of the children's classic story by Chris Van Allsburg and it makes use of the beautiful illustrations published in the original book.
7. Nativity!
In this British comedy a teacher at a failing school decides to motivate his students by pretending a Hollywood producer is coming to the school to watch their end of year play. The students in the school believe him and things start to go a bit crazy!
---
Improve your confidence in spoken English with our General English course or Individual English training in our centre in London or online.
---
8. Elf
In this amusing film, actor Will Ferrell plays a human who has been brought up by Santa and his elves at the North Pole. One day, he decides to travel to New York in search of his real father, where chaos ensues.
Glossary:
Chronicles: a record of events following the order in which they occurred.
Quintessential: representing the most perfect or typical example of a quality or class
Romcom: romantic comedy
Nostalgia: a sentimental longing
Illustrations: pictures or drawings to accompany a piece of writing
Burglars: people who illegally enter buildings and steal things
This blog has been written at level B2. Practise your reading and listening by reading the blogs below.

More English tips and skills
Recommended courses:
---
About The London School of English
The London School of English has over 100 years of history teaching English and communication skills to adult learners. It is the joint #1 English language school in the UK according to the British Council inspections, the highest rated English language school in the world on Trustpilot, and the best value for money school according The English Language Gazette.
Our practical, individualised approach enables our clients to learn effectively and make rapid progress. Courses include General English, Individual English training, Legal English, Business and Professional English, IELTS preparation and Academic English. We also offer bespoke business solutions for staff training and assessment.
You can learn English with our expert trainers in our London centre at 15 Holland Park Gardens, in the Royal Borough of Kensington and Chelsea, or you can choose to study English online in groups or in individual classes. Contact us online or via phone +44 (0) 207 605 4142.
Post your questions and comments: